An infant and six people have been killed in Russian attacks in the Kherson region, according to the Ukrainian government. President Volodymyr Zelensky promises revenge.
In his daily video, Zelensky said: – Every occupier was destroyed, all Russian equipment was on fire, their headquarters and warehouses were replaced, smoke on the Crimean bridge and more – all this is proof that we will not leave any of Russia's crimes unanswered. Sunday address.
It was said that the artillery bombardment of Kherson on Sunday hit two villages. According to Zelensky, the area was attacked 17 times during the day.
Interior Minister Ihor Klimenko released photos of the attack in cable: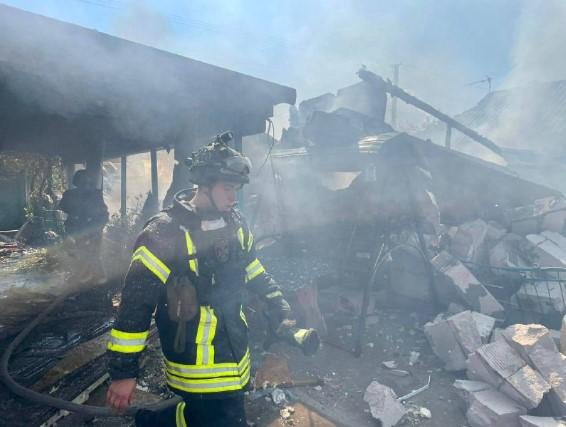 In Široka Balka, on the banks of the Dnipro River, a 23-day-old infant and three other family members — a mother, father and 12-year-old son — were killed.
Another person was also killed during the bombing, according to the Kiev Ministry of Interior.
Two other people were said to have been killed in the nearby village of Stanislav. A woman was also injured here.
Sunday's attacks followed a statement from Ukraine's deputy defense minister, Hanna Malyar, who on Saturday tried to quash rumors that Ukrainian forces had landed on the Russian-occupied eastern bank of the Dnipro River.
– Again, all the fuss that the so-called experts are making begins on the eastern bank of Kherson. Maliar said there is no reason for excitement.
Watch the video when the VG was in Kherson after the dam collapsed:
"Coffee trailblazer. Certified pop culture lover. Infuriatingly humble gamer."