Kjell Inge Røkke's subsidiary Aker Horizons has completed a 1 billion kroner private placement, the company wrote in a stock exchange announcement Thursday evening.
The market was informed of the release's plans earlier today.
The funds will be used to strengthen the company's balance sheet and invest in portfolio companies, including Mainstream Renewable Power.
British finance giant Baillie Gifford has subscribed for 13.5 million shares. It was issued at NOK 34.5, a 5.5 percent discount compared to Thursday's closing price of NOK 36.5. Thus, Baillie Gifford's contribution corresponds to about 465 million kroner.
Aker Horizons, which acts as the holding company for the Aker system's investments in renewable energy and low-carbon solutions, has appointed Carnegie, DNB Markets and major US bank Morgan Stanley as facilitators and advisors for the matter.
More than double the ownership
Baillie Gifford first joined the ownership side in Aker Horizons with just over 8.7 million shares at the end of September, according to Holdings' shareholder registry. This corresponds to a 1.5 percent ownership stake.
The fund manager does not appear in his own name on the list of shareholders on the Aker Horizons website, which could indicate that he owns the shares through brokerage accounts. In any case, subscribing to 13.5 million shares in the issue could mean that Baillie Gifford more than doubled its ownership in Aker Horizons.
In October, Baillie Gifford increased its direct stake in the Aker Carbon Capture investment in the Aker system to 12.6 percent, a stake worth approximately NOK 2.4 billion at today's price.
"We recognized Billy Gifford as a reflective investor, with a long-term horizon to support companies that are critical to our world in the future. We are convinced that they can contribute to the development of Aker Carbon Capture as a leader in the end markets," said Christian Roque, CEO of Aker Horizons at the time. The new." He is the son of Kjell Ingie Rocky.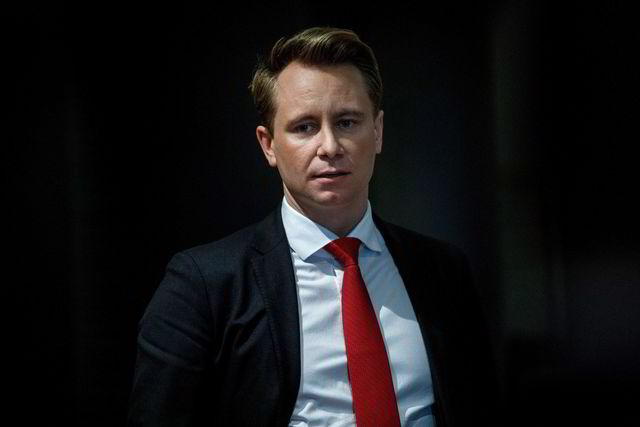 According to Aker Horizons, there was "strong interest from international and high-quality institutional investors" in the issuance, which has been oversubscribed "several times".
Mixed for Aker's new projects
Aker Capital of Røkke System is the dominant owner of Aker Horizons, with approximately 80 per cent of the shares, and contributed NOK 500 million in the pre-listing issuance on February 1 this year, as well as NOK 1.2 billion in the bond loan.
There is nothing in the exchange's announcement about Aker's possible participation in the new stock issue, and Aker Horizons spokesperson Ivar Simensen did not want to make any further comments Thursday afternoon about the investments the company will use the money for.
– We'll be back when the process is over, he says in a text message.
Aker Horizons has not had much success for shareholders since the listing. The new shares were printed for NOK 4.2 billion at NOK 35 before the listing, but the price was later reduced to NOK 23.8.
Even after the strong price development last month, the stock is trading nearly 25 percent below its peak in February.
With the stock exchange closed on Thursday, shareholders holding the issue made a return of about 1.0 percent in nine months, and the company is valued at NOK 21.2 billion.
Aker Carbon Capture has done much better, rising more than 1,700 percent since its pre-listing capital increase in August last year. Aker Offshore Wind has also made good progress with a return of over 200 percent for the investors who participated in that time.
Aker Clean Hydrogen, on the other hand, is down nearly 60 percent since the company went public in February. The capital increase at the time had the company priced at NOK 8 billion, which many investors and analysts thought was more than rigid.
In an earlier version of this issue, DN wrote that Aker Capital has an 87.9 percent ownership stake in Aker Horizons. This is now aimed at about 80 per cent.(Terms)Copyright Dagens Næringsliv AS and/or our suppliers. We want you to share our cases using a link that leads directly to our pages. All or part of the Content may not be copied or otherwise used with written permission or as permitted by law. For additional terms look here.
"Explorer. Unapologetic entrepreneur. Alcohol fanatic. Certified writer. Wannabe tv evangelist. Twitter fanatic. Student. Web scholar. Travel buff."