Scandic Vervet Tromsø will be the largest hotel in northern Norway.

Scandic Vervet Tromsø, with 305 rooms in 16,500 square metres, is prominently located in the new Vervet under development in Tromsø.
The owner of the farm is Totaleindom. And construction is underway.
– We have great confidence in Tromsø as a destination, and with this fantastic hotel we will have an even stronger presence in the region. This will be the spearhead of an incredibly exciting urban development project, which we are looking forward to getting started, says Scandic Norway's Director of Business Development and Technical Services Wendl Holdner in a Scandic press release.
Recently, the manager of Scandic Ishavshotell, Poul-Henrik Remmer, told Hotellmagasinet that he had never seen such a large influx into the hotel as in 2022.

The project he's referring to is Vervet, the old shipyard area that's now in the process of being transformed into a brand new area. Centrally located in Tromsø, the area offers views of the dock, Arctic Cathedral, Tromsdalstenden and much more. Here there will be restaurants, cafes, nightclubs and shops, and a large number of apartments will also be built.
This is where the new Scandic hotel will be ready during the winter of 2024/2025. The hotel is primarily aimed at holiday and leisure travellers, but the ambition is for this to also become a natural gathering point for the city's residents.
Scandic Vervet Tromsø spans 12 floors and 16,500 square metres, and thus will be the largest hotel in Northern Norway. There will be approximately 305 rooms, of which around 40 are suites, as well as course and conference facilities to accommodate 350 people.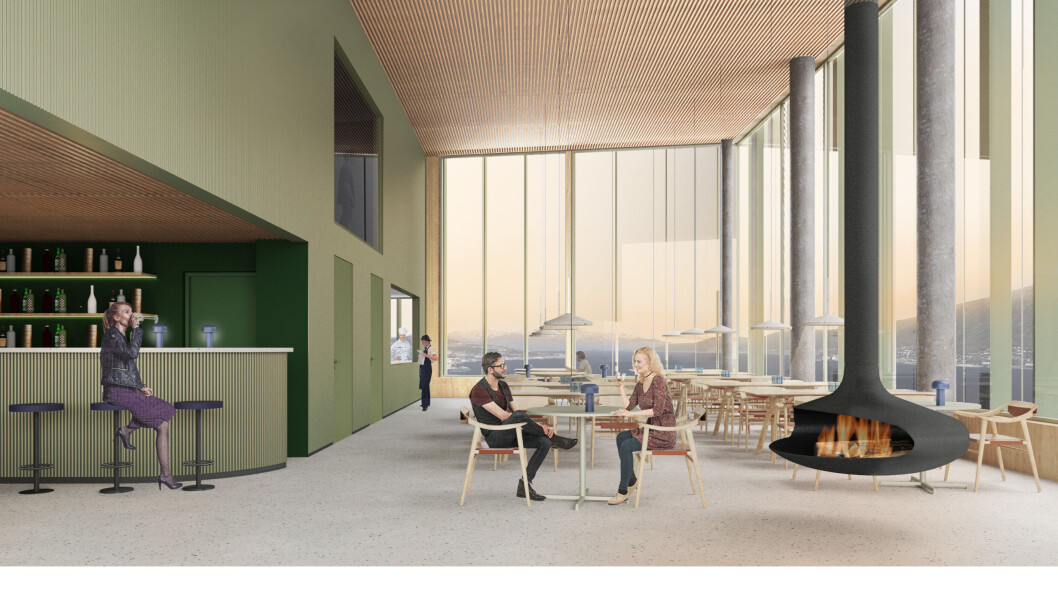 On the tenth floor, a "Sky Bar" and a restaurant are planned, where culinary experiences will be framed by a stunning panoramic view of the north, south and east. A large, modern rooftop terrace with food and beverage service will also be created.
There will also be a rooftop terrace on the fifth floor. Here, hotel guests have access to a tartan jogging track, pétanque court, sun loungers, and binoculars of the northern lights. A wellness section will also be set up with a steam room, sauna, cold tub and jacuzzi. On the ground floor there will be a restaurant and breakfast room with outdoor seating on the south side
– With this fantastic hotel, we are consolidating our position as a leader in Northern Norway, not least in Tromso. We already have two great hotels in the city and with this new addition our offer is complete, says Scandic Norge CEO Asle Prestegard.
The hotel will carry the Swan Ecolabelled label, and as one of the very few to achieve a BREEAM-NOR Excellent certification. BREEAM-NOR is Norway's first environmental certification for buildings.
"Explorer. Unapologetic entrepreneur. Alcohol fanatic. Certified writer. Wannabe tv evangelist. Twitter fanatic. Student. Web scholar. Travel buff."