BISCHOFSHOFEN (VG) Halvor Egner Granerud (26) showed class in qualifying and on Friday has every chance of securing Norway's first overall win in show jumping in 16 years.
Granrod made another powerful jump in difficult windy conditions when he climbed 137 metres. The general leader in show jumping won the qualification, ahead of the Polish Dawid Kobacki and the Slovenian Anze Lanisek in the second and third places.
– that's sweet. It's especially nice to win a jump I wasn't happy with, Granerud tells TV 2.
Johan Andre Furfang was the second-best Norwegian in the heats when he jumped 131.5 metres. All Norwegians qualified for the final race of jump week on Friday. Robert Johansson qualified with 128 metres.
Christopher Eriksen Sundal jumped 125.4 metres. Mariusz Lindvik 125, Daniel Andre Tandy 124.5 and Anders Vanemel 124.
He has 23.3 points less than Dawid Kobacki (32) and in practice only these two points matter.
The Norwegian was likely to lose a significant part of the lead to Kobacki after the first round in Innsbruck – but he made a great slide in the last round and lost only 3.5 points to the Pole.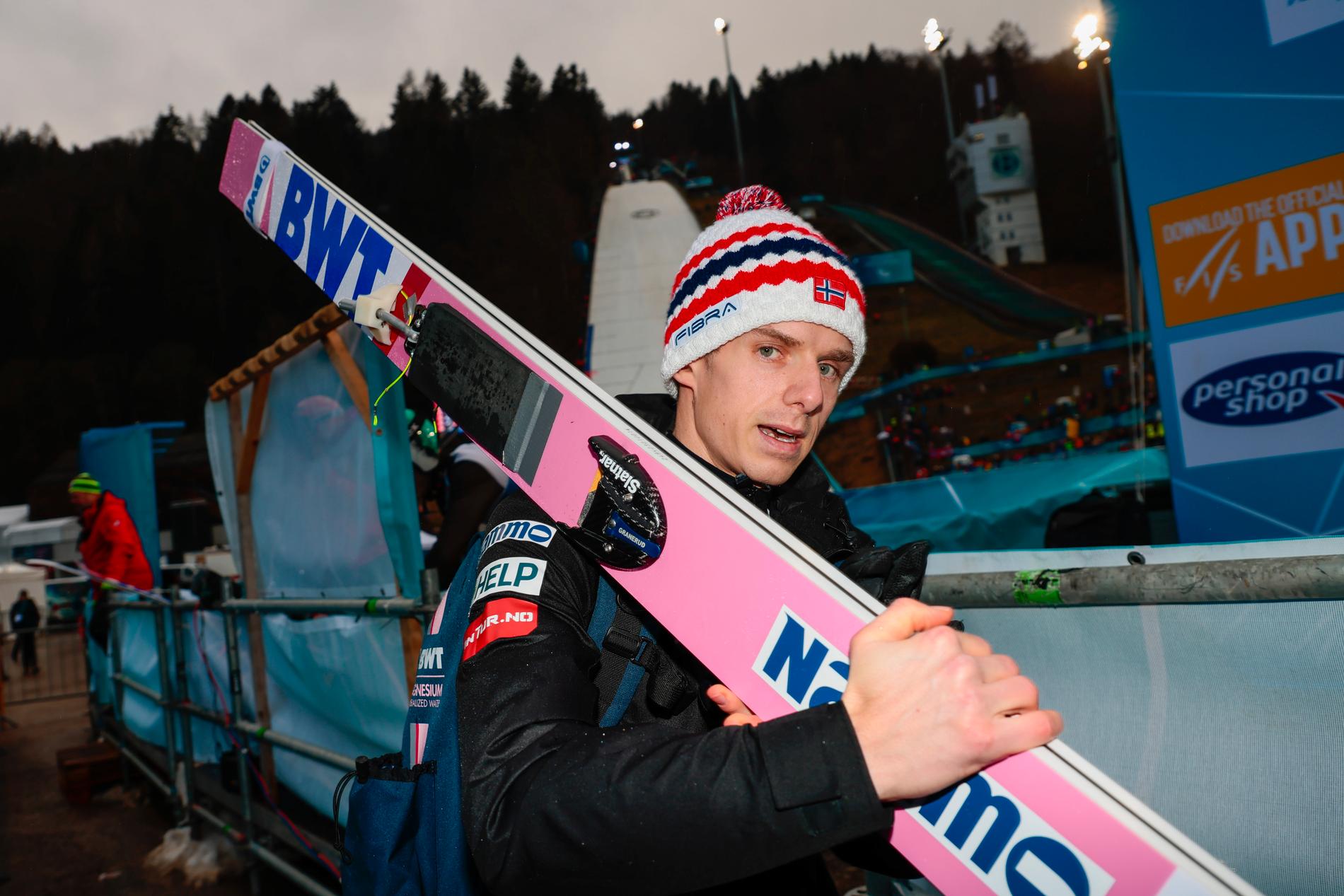 – I felt great after Innsbruck, Granrod told TV2 before two practice and qualifying jumps on Thursday.
– I have good memories from here last year when I was on the podium, continues the show jumping leader.
– I feel pressure. Wherever I move, the cameras are on me. But it's a situation I went through over time.
Norway has not had an overall winner in show jumping since Anders Jacobsen in 2006/07.
Granerud is 1-1-2 in the top three races, Oberstdorf, Garmisch-Partenkirchen and Innsbruck. Alexander Stockl, the national team manager, stated in Innsbruck that the jury favored Kobacki in the first round, awarding the pole as a "gift" and that Granrod would have won there too if he had the same conditions. The jury swooped in before Kobaki's first jump.
"Infuriatingly humble internet trailblazer. Twitter buff. Beer nerd. Bacon scholar. Coffee practitioner."