According to a press release on Wednesday, Haare family subsidiary Flying Elephant has sold its entire stake in First Hotels to ALM Investments. The deal constitutes a 37.5 percent stake in the hotel chain. ALM Investments previously owned 62.5 percent of the hotel chain. They state that ALM will continue to work on taking the hotel chain on the Nasdaq Stock Exchange in Stockholm.
ALM is a company controlled by Kristian Lundkvist Middelborg Invest, Espen Aubert Corporation, Daimyo Corporation and Eie Utvikling AS. They own equal parts of the joint company. After the transaction, ALM Invest owns 100 percent of the shares in the hotel chain. The hotel chain consists of 33 hotels in Norway, Sweden and Denmark.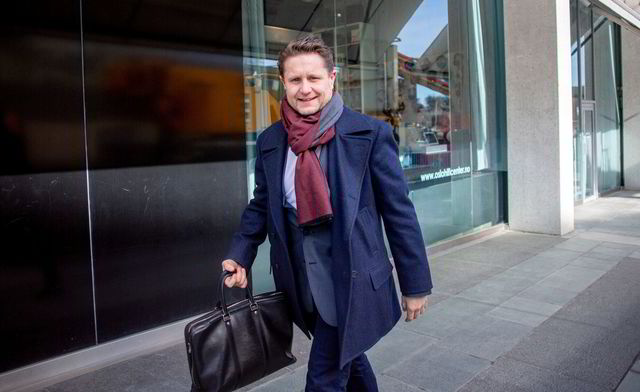 We are pleased that the agreement is now bearing fruit. With a dedicated principal owner, opportunities open up for exciting new stock exchange, expansion and new businesses, says Håkan Gustafsson, Chairman of Dome Energy.
Dome Energy has conducted an ongoing process with the Swedish Stock Exchange to list the hotel chain. This is the process that Lundkvist and Aubert are now responsible for.
famous names
Lundkvist and Aubert are well-known Norwegian investors.
Espen Ober and his father Carsten Ober built their fortunes by investing in district heating and real estate. In the summer of 2020, Obert had written equity in the group of 1.3 billion NOK, but wrote in the annual report that the true values ​​could be higher than this.
Lundkvist invests through its wholly owned company Middelborg, and has shares in Endúr, Techstep, Idex Biometrics, and others. He is also the largest owner of Arcane Crypto with an ownership stake of 28.7 percent.
The group mainly operates in the areas of telecommunications, infrastructure, real estate, technology, aquaculture and financial investments. Middelborg Invest invests in securities both on and off the stock exchange, and is a major shareholder in several companies listed on the Oslo Stock Exchange.(Conditions)Copyright Dagens Næringsliv AS and/or our suppliers. We would like you to share our cases using a link that leads directly to our pages. All or part of the Content may not be copied or otherwise used with written permission or as permitted by law. For additional terms look here.
"Explorer. Unapologetic entrepreneur. Alcohol fanatic. Certified writer. Wannabe tv evangelist. Twitter fanatic. Student. Web scholar. Travel buff."