– Have fun! It's just clothes! Try yourself and find your style. The same if it is different from day to day.
In the MinStil column, MinMote talks to people who dress smart and inspire clothing and style. We've already had a conversation with, among others Marie NordenAnd the Andreas KomwendaAnd the Kaja Asdal And the Ramon.
But now it's time to make the trip to Sweet Brother. We noticed Jamie Salmin's adorable style and lively personality through Instagram, and naturally had to have a chat with her. She is from Borås in Sweden, but has been living in Stockholm for the past 13 years. Here she works as a model, as well as with social media.
I travel a lot, both privately and for business, and I love seeing new places, meeting new people, and being creative. At the same time, I charge my batteries better at home in my apartment in Söder, or with my close friends.
What is your relationship with clothes and fashion?
– I've always been interested in clothes. When I was in summer camp when I was 10, I got a diploma for being the lion of fashion in camp. In the years since, on the other hand, the interest has been a little less, as I've had a different focus, but in recent years I've realized that I'm living my big dream of inspiring others and daring to play with clothes.
Jamie also used his Instagram account to share some body thoughts. She is often asked how comfortable she feels in her own body, and many say they find it liberating to see her enjoying life.
Messages flow to my DM on Instagram sometimes, so I'm sharing my thoughts about it. I also want to inspire and show that everyone can! I wasn't always confident in myself, but I realized that my body doesn't define what I deserve. Jimmy says it comes down to how I treat others and how I am as a person, and continues:
All I want is for everyone to live their lives to the fullest, no matter what they look like.
– Who or what inspires you?
I grew up with a mother who had a great style, who dared to test new things and challenged me to try new things, even though I didn't always want to stand out as a kid. Today I understand how much she inspired me and the style I have today. I also get a lot of inspiration from social media or people I see on the street. Colors, luster, creativity and "coolness" are what make me happy, and are the core of my inspiration.
– How would you describe your style?
My style is based on feeling! I wake up in the morning and feel what I'm feeling. What style do I want today? It can be anything from gorgeous black and monochrome on black, creativity with patterns and fringe, or midweek sequins!
– What is the "typical Jimmy" in the wardrobe?
– Sequins and parties! Colours, cut-outs and denim. I'll probably also have to say jackets. Since we live in Scandinavia, where most of the year is dark and cold, outdoor jackets are a huge part of an outfit, right?
What is at the top of your wish list right now?
Designer bag. Always. I have more than one on my wish list…
What is your relationship with used clothes?
– I grew up with my mother who always went to Myrorna (a second-hand shop in Sweden, jour.anm.), so for me, this is nothing "new". However, I love that young people today have made second hand fashionable and they are well aware of it. Growing up, shopping there wasn't a "cool" thing, and I never dared to talk about the fact that we were shopping for second-hand.
What sustainable choices do you make in your wardrobe?
I keep my favorite clothes and wear them year after year. And then I often exchange clothes with friends. I only buy clothes that will stay in my wardrobe for many years.
Which is a better buy used or old?
Gorgeous black baguette bag from Fendi. I bought it here at Söder at an incredible price a few years ago. Love her!
How do you get the most out of your wardrobe without buying anything new?
– Mix styles! Dare to experiment with new combinations with the clothes you love. What can go wrong? Look what you have and dare! Animal pattern with fringe – too much? Not if you ask me! When you mix and match your favorite clothes, you suddenly leave many new ones, without buying anything new! And not least: Take care of your clothes. Wash it properly – it's more important than many people think. Make sure your clothes last as long as possible.
– What is the look of a "go to" party?
-Sequins are the absolute number 1 for me. Maybe it's an outfit that shows off a lot of my leg, accentuates my figure, or cuts out. If there's a lot of dancing, I wear it with a nice pair of sneakers. Otherwise it will be high heels.
What does your typical look look like in spring, summer, fall and winter?
– Spring: denim over denim in a light wash. It's spring for me!
Summer: Lots of color and I go barefoot a lot.
Autumn: jacket and biker leather. A little cool with hoodies and shoes.
Winter: You probably see me mostly in black on black – or sequins. My birthday month usually lights up in December with lots of BLING! Popular in all months is the sporty look too. Tights and shorts go with everything if you're not sure what to wear.
– What trends do you believe in?
– I love trends and get a lot of inspiration from them! But I believe more in creating your own "trends". In other words, you wear what you feel comfortable in, that you feel comfortable in, that you love, and that you think is fun to wear! Also take care of the tendencies you like, even if they were "so last year."
– What are your weaknesses in fashion, which you always look for?
Jackets?! Always weak for pretty jackets. Like I mentioned before, it's a huge part of our clothing here in Scandinavia, says Jamie and continues:
– But I'm also weak for the perfect denim outfit! I can't explain my love for "Canadian tuxedo"; Denim over denim. No, I regret it. The perfect dress perhaps? which perfectly accentuates me and my forms and which contains everything I love; Colors, bling and clips?!
– What do we not see you in, and why?
– You should never say never. But clothes that hide more than show off my personality aren't on my first list. If the look isn't cool and bloated, then because I love it! But even then, it somehow accentuated my personality.
– Your best fashion advice?
Wear only clothes that you feel comfortable in. You absolutely radiate how you feel when you put on a dress. This means that the simplest costume can become your best self, as long as you feel comfortable in it. Have fun! It's just clothes! Try yourself and find your style. The same if it is different from day to day. If you're like me, just follow how you feel.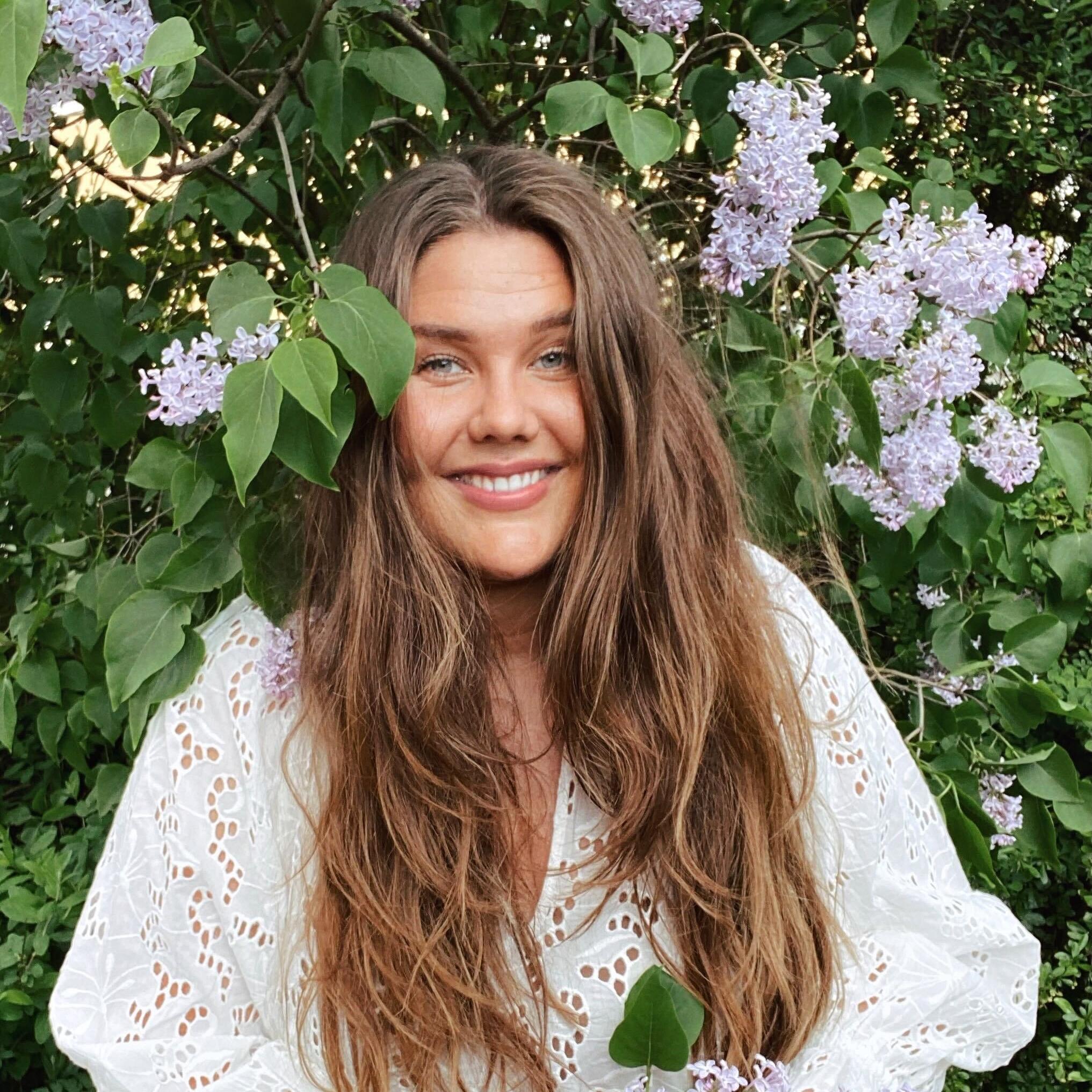 Malin Street
Malin is a journalist at VG. She writes articles under the categories of Interior Design, Beauty and Fashion at MinMote, but is also interested in developing new ideas and concepts for the brand.
"Infuriatingly humble web fan. Writer. Alcohol geek. Passionate explorer. Evil problem solver. Incurable zombie expert."