KRAKOW (VG) (Netherlands 26-27 Norway) Captain Christian O'Sullivan (31) thought Norway had not followed through on plan when the Netherlands rattled them before the break in the group final.
Much better in the second half than the first. We have big problems against a very good attacking team. Christian O'Sullivan tells VG:
– So it's difficult against the Netherlands.
Norway shifted from 13 to 17 f won 27-26 after a thrilling finish. In doing so, Norway wins the group and takes the pot with them to the main round.
But in the first half it looked ugly for a while. Holland led at most by six goals and Luke Staines was brilliant. Norway also struggled offensively.
It's easy to be so anxious, says Sander Sagosin. He says Norway has to spend half to find the right balance between getting in duels and speeding up the ball.
Not that there are bad chances (which Norway takes), but if we play the ball a few more times we'll have a better chance. I think we'll see that in the second half, O'Sullivan explains.
O'Sullivan is supported by the national team manager in this assessment:
– Yes, because we do not "stretch" the Dutch defense. We did it better in the second half, says Jonas Willi. After seven wins and 83 goals, he's got a taste of a consistent game.
– I'm proud of the team and I think it was powerful for the team to change this. This is the first time we have been properly tested. During the break, the players were calm and constructive. He says: We were able to change the defensive and offensive play during the match.
After the break, Norway gained better defensive control and the flow also improved going forward.
– We're very, very close in the middle. Then they become dependent on taking shots from the edge and bad angles, O'Sullivan points out.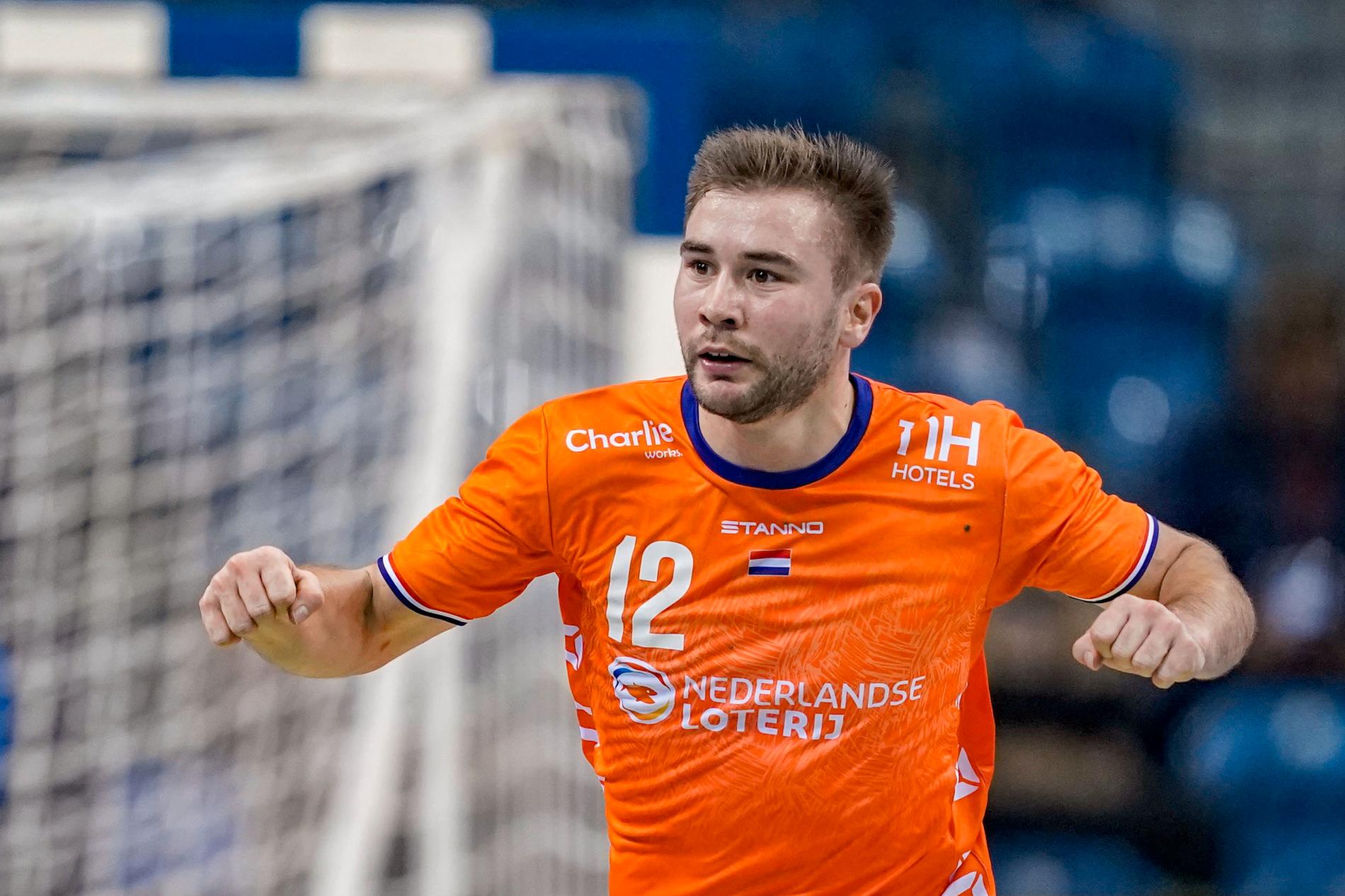 He believes Norway also got a better handle on Luc Steins.
– We get it a little better. He snuck through us in the first half, and we didn't make contact with him. When he goes north and south in this way, says O'Sullivan, it is impossible to stop, and describes the change in the second half thus:
– We managed to get a little pressure on him. He is not the strongest player in the world, although he is very fast. But with a simple nudge on him, we were able to push him away.
"It's about mental strength," said Magnus Abelvik Rude, who scored two crucial goals in the final minutes, this evening in Kraków, Poland.
– And I think the whole team shows it. That's what I'm most proud of today, says Appelwijk Rudd.
Netherlands' Luke Staines could not hide his disappointment after the match.
– I'm not satisfied with the match. We were so close to doing something special today, at least getting even. In the second half, we didn't have the same energy, Steins tells Viaplay.
He felt Holland thought too much about tactics rather than playing with their heart after the break.
– It's crap now, but it's a good sign that we're very close to a big team.
"Infuriatingly humble internet trailblazer. Twitter buff. Beer nerd. Bacon scholar. Coffee practitioner."