Our neighbor Denmark wants to build the world's first artificial "energy island". It will be a hub for electricity from offshore wind farms and hydrogen production from excess wind power.
In light of the recent "red warning" from the UN Climate Panel that the 1.5 degree target is at risk, we in Norway must do something similar. Admittedly, without building an island in the literal sense.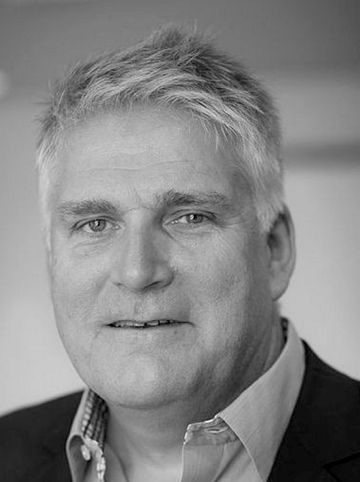 Instead, we should build clusters of platforms and let them become hubs in the underwater "North Sea network" of power cables and pipelines. Clusters can turn our part of the North Sea into a giant green field of transition – by hitting five birds with one stone:
"Collect" energy from wind farms, for further transmission to Norway and other North Sea countries in a network linked by the recipient countries. This would be more cost effective than landing power from one wind farm at a time.
Become a hub for international electrical connections from mainland Norway and for electrification of oil and gas stations.
Producing zero-emissions industrial fuels, fuels and raw materials – by making green hydrogen from desalinated wind/sea water and blue hydrogen from natural gas. Hydrogen can be landed in existing gas pipelines and in their hydrogen lines.
Refining some hydrogen into ammonia: an emission-free fuel that can be filled directly into ships operating in the North Sea.
Charge the battery electrical service receptacles.
The Norwegian Continental Shelf has long been an incubator for innovation, research and technological development. Yes, so much so that the European Union calls the North Sea "Europe's Energy Silicon Valley".
We can now live up to that by creating a green network for the North Sea with hubs like the ones we describe.
So how do you do that?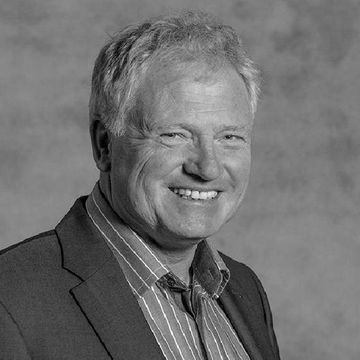 We have three tips for politicians, based on the research we advocate at Sintef and NTNU along with other research environments and the Norwegian industry:
Ensuring sustainable development:
Climate-friendly solutions should also be beneficial to nature, whether on land or at sea. Restoring green energy in the North Sea will require vast areas. It becomes very important to consider biodiversity, in line with the advice of the United Nations Panel on Nature.
We must also work with our neighbors in the North Sea, who all have offshore wind ambitions. Without extensive cooperation between countries, the 1.5-degree target will be broken, according to the IEA.
Acceptance is also important. Therefore, we must make the development of the North Sea region a fair and democratic process that includes all relevant actors.
Facilitating CO2 Storage Equivalent to Hundreds of "Longship Projects"
Despite the fact that energy efficiency and renewable energy solutions are being further developed, the green transition in Europe needs carbon dioxide capture, transport and storage (CCS). This is because the world's energy needs will increase by 12 percent between 2019 and 2030, the International Energy Agency estimated before the pandemic. Carbon dioxide capture and storage technology can remove carbon from the fossil parts of this energy production.
Carbon capture and storage can also provide zero-emission waste burning, cement and mineral production, as well as carbon dioxide removal2 From the air.
Not least: the openness of carbon dioxide capture and storage technology to produce "blue hydrogen". That is, we divide natural gas into two parts: it uses one part – energy-rich hydrogen. In addition, it takes care of the other – carbon – by capturing and storing carbon dioxide2 from production.
It is difficult to achieve the 1.5 degree goal without realizing the hydrogen economy. In such an economy, hydrogen from renewable Sources ("green hydrogen") become a mainstay. We get there as fast as we can if we choose blue hydrogen. This will provide the infrastructure that green hydrogen will also need.
The Norwegian continental shelf has ideal conditions for large-scale carbon dioxide storage. Both the decarbonization of industry and the rapid build-up of the hydrogen economy require that CO2 stocks be available on an order of magnitude higher than several hundred "Longship" projects – Norway's large-scale investment in CCS.
Maintaining knowledge leadership
For climate reasons and to achieve export earnings, we must redouble our efforts in education, research/development and innovation related to clean energy.
The United States and the European Union have huge investments in these areas. Here at home, the Energy Report provides a cautious start to offshore winds in the Utsira and South North Sea II regions. We must strengthen it and integrate it into a long-term strategy with the idea of ​​the pivot.
We have already achieved a lot. Through climate agreements in the Norwegian Parliament, Norway has doubled down on its energy research and innovation efforts since 2009. This has given us FME Research Centers, which have contributed to significant value creation and significant emissions reduction.
The next effort must be made for the North Sea and be about our own version of the Danish energy island. With years of shipping, fishing and oil extraction, Norway has a cognitive edge that gives us the opportunity to make the sea area the mainstay of Europe's green transition.(Terms)Copyright Dagens Næringsliv AS and/or our suppliers. We want you to share our cases using a link that leads directly to our pages. All or part of the Content may not be copied or otherwise used with written permission or as permitted by law. For additional terms look here.
"Web specialist. Lifelong zombie maven. Coffee ninja. Hipster-friendly analyst."