Guards arrested a woman after a protest against the war in Ukraine.
The woman climbed the steep red velvet stairs of the French city of festivals, wearing a dress of Ukrainian colours. Halfway through, she took out two bags of fake blood and poured it all over herself.
It is not known who the woman is, but the protest is clearly against the war going on in Ukraine.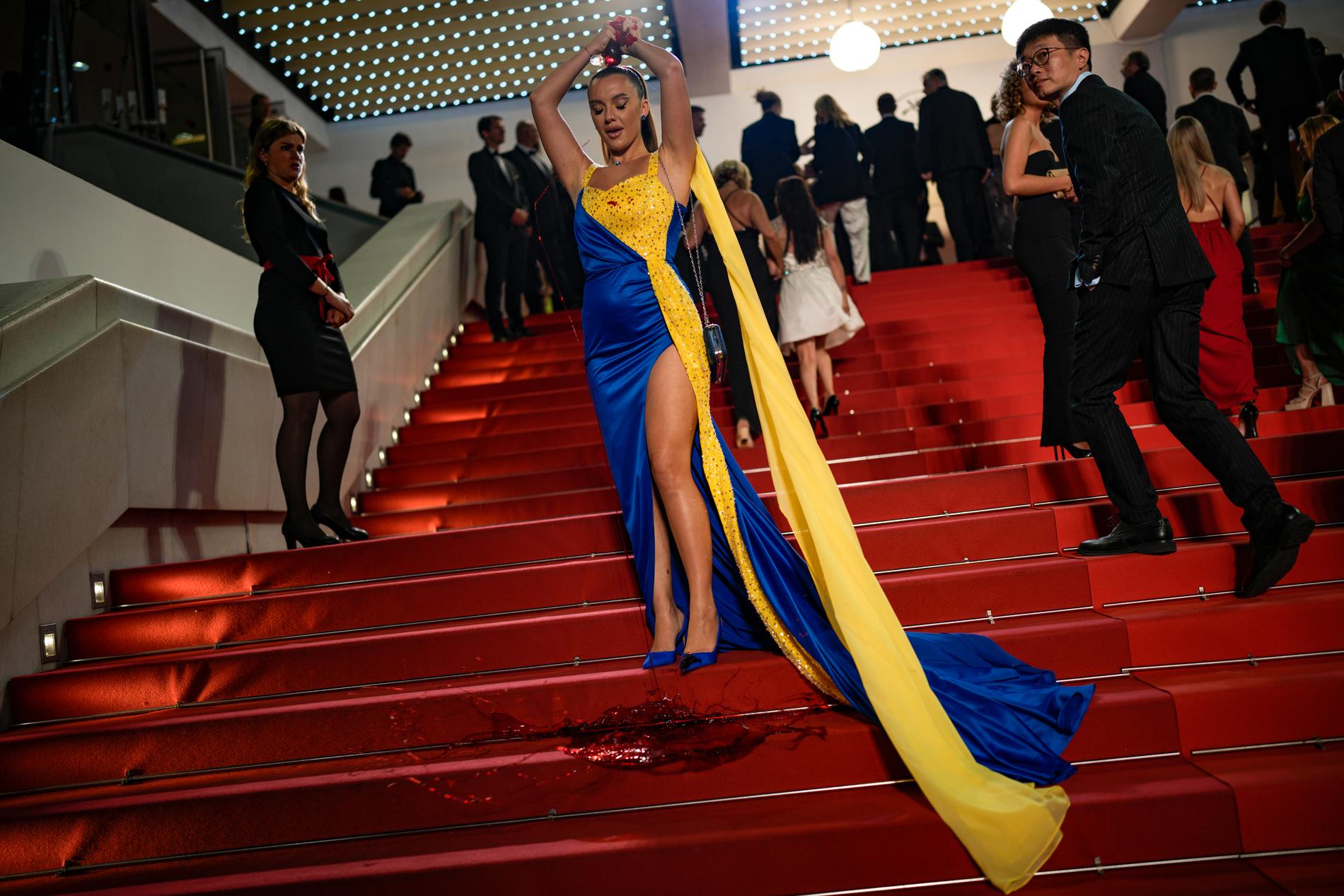 The guards quickly took the woman away.
The protest is not the only one on the stairs during this festival.
On Friday, another woman was taken away when she undressed. She had painted herself in Ukrainian colors and had her bloodstained hands painted red across her stomach.
It read: "Stop raping us", which is also a protest against the war and abuses in Ukraine.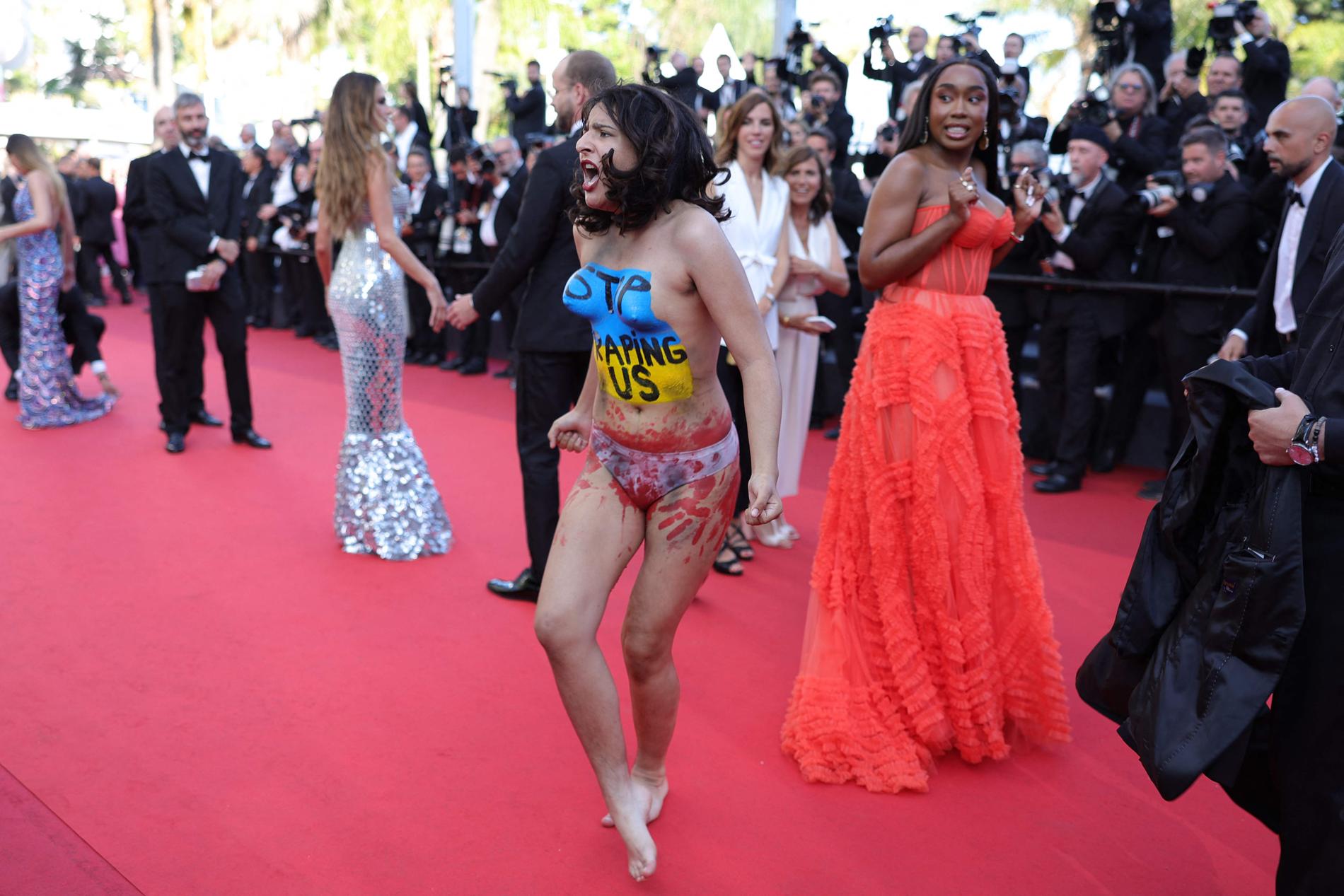 "Coffee trailblazer. Certified pop culture lover. Infuriatingly humble gamer."