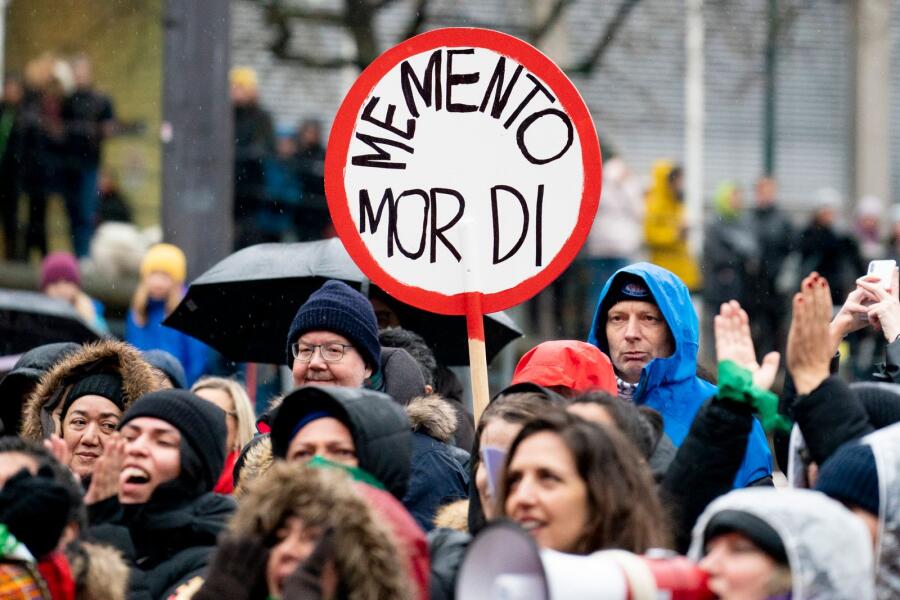 This year's celebration of Women's Day is marked by the war in Ukraine. The evil deeds of the Russian regime are a grim reminder of what people can do. She created and willed this crisis, and its consequences will affect the lives of millions of people for many years to come.
Gender often has direct consequences for the division of a population as it is there these days. An increasing number of refugees, a high percentage of women and children, are forced to leave their homes while men remain to participate in the defense of the country.
The path from the brutal realities of Ukraine to the debate over gender equality here at home may seem long. But it's actually shorter than it might seem. The test of our values ​​is not just about war. They are every day. The choices we make in seemingly non-tragic situations say something about the values ​​we have with us when we make big, important choices.
An essential part of a woman's struggle is recognizing the worth of the individual. When Russia advances in Ukraine, the rules are brushed aside, and they do what they do because they have the power to do so. Logic itself has features in common with all forms of oppression. The court steps aside in favor of power.
In Christian circles, the relationship to Women's Day is different. For many, they are sure to take part in the celebration. For others, the struggle of women is so closely connected with the struggle for free abortion that many women also do not want to participate in it for reasons of conscience.
Here we find an inherent challenge that is also expressed in several areas. Because in its nature, Women's Day should be about the struggle for the rights of all women. But not everyone recognizes themselves in the logos that are highlighted.
The article continues below the ad.
However, it is necessary to remember that the struggle of women never ended. In this world, we must strive for what we love. We can never take peace and freedom for granted. Nor can we consider the struggle for women's rights, and the human dignity of women, to be won once and for all.
Every year, Women's Day is a reminder that if we do not stand up to injustice, injustice will have room to continue.
Here in the newspaper, on this day's occasion, we publish a text from four female KrF members discussing various aspects of women's health. This is one of those fights that don't always work out in a battle for attention. But it is very relevant.
We also publish a text by Linda Askeland at Open Doors that describes from an international perspective how women are affected by injustice differently than men around the world. Both texts express some of the reasons why Women's Day should be a central issue for all Christians, women and men.
There is reason to pay tribute to the Ukrainian men who are currently fighting with their lives as efforts against those trying to occupy their country. There is no less reason to praise the women who must once again make assumptions as their starting point that they did not choose themselves, and who on that basis will try to make life stick together and move on.
The oppressor uses some form of unjustified force. Every year, Women's Day is a reminder that if we do not stand up to injustice, injustice will have room to continue. It is the choices we make every day that tell us what is important to us.
"Explorer. Unapologetic entrepreneur. Alcohol fanatic. Certified writer. Wannabe tv evangelist. Twitter fanatic. Student. Web scholar. Travel buff."