DRAMMEN (VG) The national team management wants Kristin Stavos Schestad (24) to join the national team. The protagonist himself is very vague about what the future holds. One of her close supporters thinks she is skeptical.
– I think you should let the season pass and then there will be a discussion. But maybe you have to find a solution about its scheme. She may not have been completely comfortable returning to the national team during the full schedule. Then you have to look if it is possible to find a solution to it, says Per Ola Gasmann for VG.
He knows Skistad well as a former coach and now in recent years as a sparring partner. Gasman continues:
– I can think what I want. The coaches in the national team are good and there are many advantages to being there. But it's something she has to feel for herself, says Gassman.
The issue did not become less important after Thursday's race in Drammen. The Konirud Skistad girl did what she wanted in the race she wants to win the World Cup.
Thus, she scored her second World Cup victory of the season, in addition to becoming the best Norwegian in the WC race with her fifth place.
Confronted with Gazman's ideas, Skestad himself responds as follows:
– no comment.
– Why not?
– I'm thinking of taking it after the season.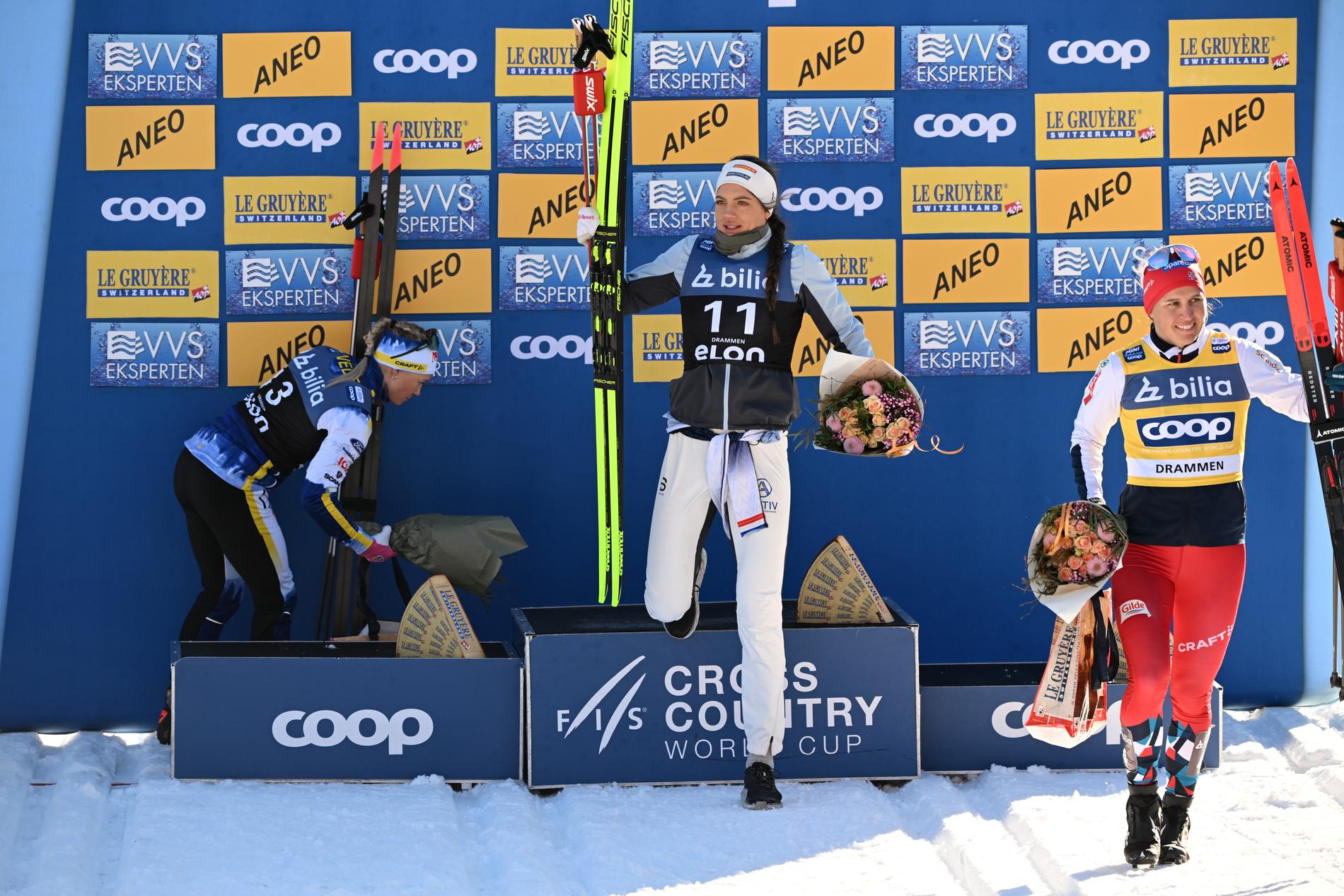 – Are you in doubt?
– no comment.
– Why don't you want to comment on that?
– Not fit now.
– What does your gut feel like?
– has a clear answer. But nothing I'm going to share now, says Skestad, smiling.
The 24-year-old was open about his run during the Norwegian Ski Association winter season. In the end, she didn't recognize her own body during the two years she was on the national recruiting team.
But she slowly but surely fought her way back to the top level working closely and closely with manager Lage Sövenlund in the club's home effort at Konyrud.
To VG's question whether it is important for the national team management that Skistad be in the national team, Sjur women's coach Ole Svarstad answered as follows:
– We want to have the best skiers in Norway in the national team. And they have a lot to learn from each other. She has a sprinting efficiency which is great. But then, of course, it's important that they're there themselves, he says and continues:
Otherwise, it can be long days for an athlete if he's on a team he doesn't want to join. But for now we have a good dialogue, says Svarstad, and then we'll wrap up some World Cup races here now before we level the ground further.
"Infuriatingly humble internet trailblazer. Twitter buff. Beer nerd. Bacon scholar. Coffee practitioner."