– So many renewable energy projects waiting? You understand as well as I do that this is completely contrary to reality.
Standing in front of an almost full group of employees of southern supply company Nymo, Karl Joni Hersvik, CEO of Aker BP, in a large hall at the Grimstad shipyard. In a few minutes, he will symbolically make the first steel cut on one of Nymo's most important projects for a long time, a 1,000-tonne unit that will be constructed on a new platform in the Valhall field in the North Sea.
Of Nymo's 200 employees, there probably aren't many Hersvik needs to impress. But in recent months, many politicians, academics and analysts have renewed their criticism of the oil tax package that was adopted during the Corona pandemic and led to more investments being shelved. They believe this replaces necessary investment in renewable energy such as offshore wind.
– Now we deliver
The head of Aker BP strongly disagrees. Hersvik and the rest of Kjell Inge Røkke's Aker regime were among the strongest advocates of the tax package, which delayed and reduced payments to oil companies. And Aker BP is the company investing the most in the wake of the package, with a number of projects totaling NOK 200 billion to be built over the next four to five years.
– I don't really understand the projects that will replace the tasks that are now going to shipyards up and down the coast. When I ask questions about it, I don't get any good answers, he told DN at the shipyard on Tuesday.
– Who else owns 200 billion? no.
The goal of the tax package, Hersvik asserts, is more to keep companies that supply the oil and gas industry alive than to help oil companies, with the stated aim of fully integrating them into the green transition and transition, for example. Offshore wind.
– We are now carrying out our part of the agreement, he says.
But could we have capacity problems in Norway when offshore wind projects start in earnest?
– I'm actually worried about the opposite. If there's a delay in renewable energy projects, you can have a period where it's a little bit down.
It had to be made smaller
Nymo, owned by the Ugland shipping family, is building the module for the new processing platform on behalf of NOV in Grimstad, and will also build a 101-meter bridge to an existing platform, with all kinds of cables and high-tech equipment. It is being built at another company facility in Arendal, commissioned by Aker Solutions. Altogether, that means a historically high-ranking book worth more than 1 billion kroner.
Nymo Øyvind CEO Riiber Boye and owner Knut Nikolai Tønnevold Ugland say the oil tax package has not only kept the company alive, but also enabled the transition to offshore wind, among other things.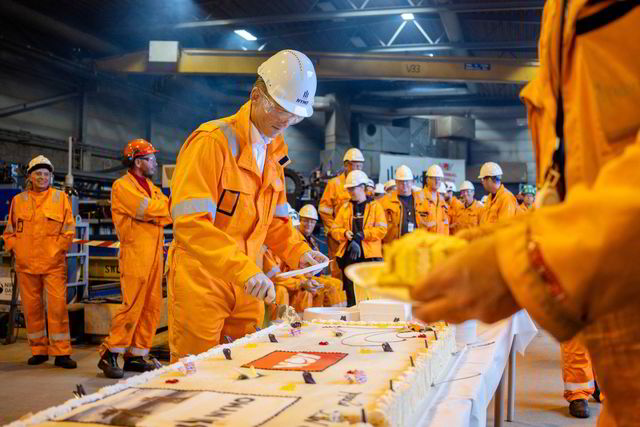 There were a few poor years with low incomes and losses, but last year Nymo nonetheless invested in Ocean Ventus. The company is developing structures for floating offshore wind turbines, which they believe will be cheaper than competitors. Nymo owns 50 percent, and the company is looking for investors to raise capital. In the future it may be necessary to have an entirely new facility to build these parts, which will need a lot more space than Nymo does today.
– We feel we can afford to do research and development, says Ogland.
Nymo would now employ about 40, increasing the number of apprentices from seven to 20. One of them, Theodore Holter, was tasked with mentoring the self-described "incompetent" Hersvik when he had to hit the welding button.
– That sounds very promising, he says of his future prospects at Nymo.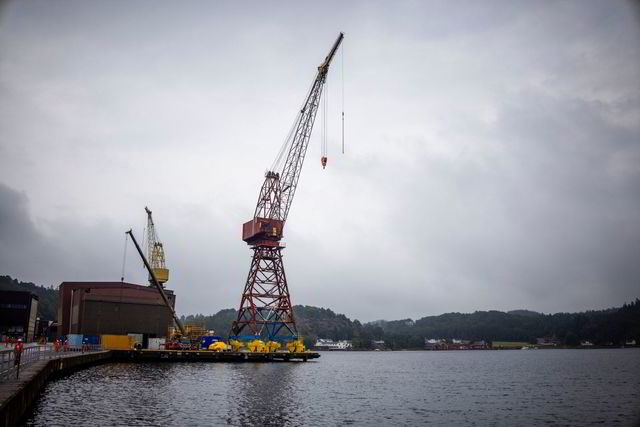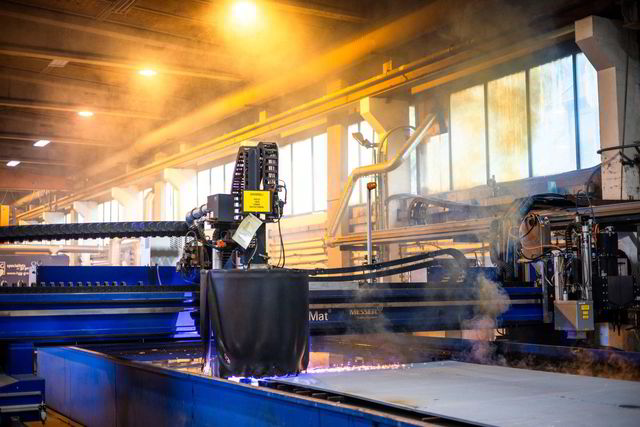 With the subcontractors there will be up to 400 people working on Valhall projects over the next two years. If it weren't for the oil tax package, says Boye, it would have gone the other way.
– I think we should have cut back, he says.
– And then we may not have entered the green transition at the end of the 2020s.
Boye says the company had to turn down certain assignments to avoid turmoil over the Aker BP project — but they haven't turned down renewable energy projects.
– Not yet matured on the network control terminal. But because we see the opportunity now to continue working in oil and gas, we continue to develop solutions, Boye says.
to be or not to be
Club president Vidar Sørby of the Swedish FA and chief conservation officer Carl-Peter Löhner also praised the tax package, although they hope the offshore winds will continue in a few years.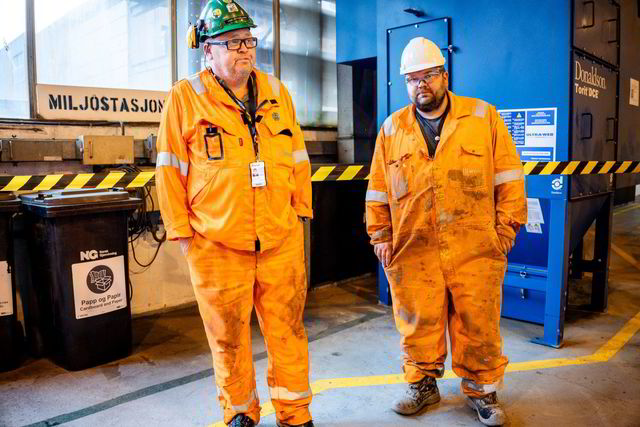 "I don't think we would be standing here today and pressing that button if it weren't for that tax package," Lohner says.
To be or not to be. There are no rolling projects now, at least not on a large scale, Surbhi says. (conditions)Copyright Dagens Næringsliv AS and/or our suppliers. We'd like you to share our statuses using links that lead directly to our pages. Reproduction or other use of all or part of the Content may be made only with written permission or as permitted by law. For more terms see here.
"Explorer. Unapologetic entrepreneur. Alcohol fanatic. Certified writer. Wannabe tv evangelist. Twitter fanatic. Student. Web scholar. Travel buff."