It was announced Thursday, July 8, that Telenor has sold its mobile phone business in Myanmar to Lebanon's M1 Group for $105 million, equivalent to 900 million kroner. The sale came four months after Myanmar's military seized power from elected lawmakers in a coup in February. The media reported that several hundred were said to have been killed after the coup, among other things in connection with the demonstrations, while the military itself operates with a much lower death rate.
Now reports Japanese Nikki Asia, a sister publication of the Financial Times, said Myanmar's Ministry of Transport and Communications had not yet approved the sale. The Ministry is governed by the country's military regime.
– As we answered earlier, the announced sale is now awaiting regulatory approval. We don't have any comments on the process other than that, Tormod Sandstø, Telenor's Director of Communications says in an email.
So far, Telenor operates the Myanmar mobile operator, which had 18 million customers at the end of June.
strong signals
Two months have passed since the agreement between Telenor and M1 Group.
"Myanmar's telecommunications rules state that approval, denial or investigation must take place within 60 days of the application for approval of the proposed transaction," Bangkok-based attorney Ross Taylor told Nikkei Asia.
According to industry sources with good access to sources in Myanmar's Ministry of Communications, the military has given strong signals that the deal will not be approved. The reason for this, among other things, is concern about corruption allegations related to the Lebanese M1 group, according to the newspaper.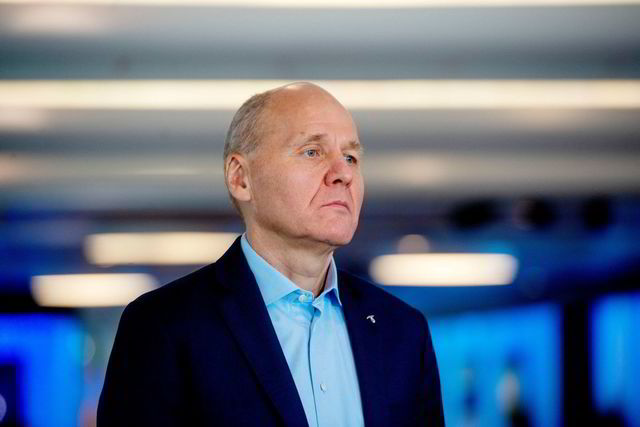 Since its inception, Telenor has invested 5.3 billion NOK in Myanmar investment. Within a few years, the business became very profitable, and in total, Telenor Myanmar distributed about 3.2 billion in profits. The sale agreement entails a loss of NOK 1.2 billion for Telenor.
– The situation in Myanmar is very demanding, not only for us, but also for potential buyers. In this regard, we believe selling for what we are doing now is the best solution, CEO Sigve Brekke said when the sale to MI Group became known.
He added that Telenor has spoken with potential buyers who have had the opportunity to continue operations, given the situation.
According to Nikkei Asia, industry sources close to Telenor say the company will be pressured to cancel the sale to M1 Group, and instead open up to other players. Another source stated that there have been discussions among industry players about entering into partnerships to be able to bid on Telenor's operations if it is to be put up for sale again, the paper wrote.(Terms)Copyright Dagens Næringsliv AS and/or our suppliers. We would like you to share our cases using a link that leads directly to our pages. All or part of the Content may not be copied or otherwise used with written permission or as permitted by law. For additional terms look here.
"Explorer. Unapologetic entrepreneur. Alcohol fanatic. Certified writer. Wannabe tv evangelist. Twitter fanatic. Student. Web scholar. Travel buff."