Donald Trump increases his lead over the rest of the Republicans in a new opinion poll. Runner-up Ron DeSantis is still far behind after Wednesday's debate.
The day after former President Trump was arrested and released on bail in Georgia, where he was charged with attempted election fraud, 52% of Republicans said they favored him as their presidential candidate. In August, the vote was 47 percent.
In the Reuters/Ipsos poll, half of Republicans who watched Wednesday's televised debate with eight of the candidates said they were more positive about Ron DeSantis' bid for the nomination. It still does not produce immediate results, and the Florida governor's approval rating remains at 13 percent.
So the distance is close to 40 percentage points from Trump, who dominated the debate in Milwaukee.
Attention, but not support
DeSantis stood in the middle of the stage as the eight finalists for the competition met. Most of the time, however, it was his rival, Vivek Ramaswamy, who clashed with, among other things, former UN ambassador Nikki Haley.
And while about half say they are likely to vote for DeSantis after watching the debate, four in 10 say the same of Ramaswamy and Haley.
They receive support at 5 and 4 percent, respectively, in the poll, while Vice President Trump Mike Pence has 6 percent.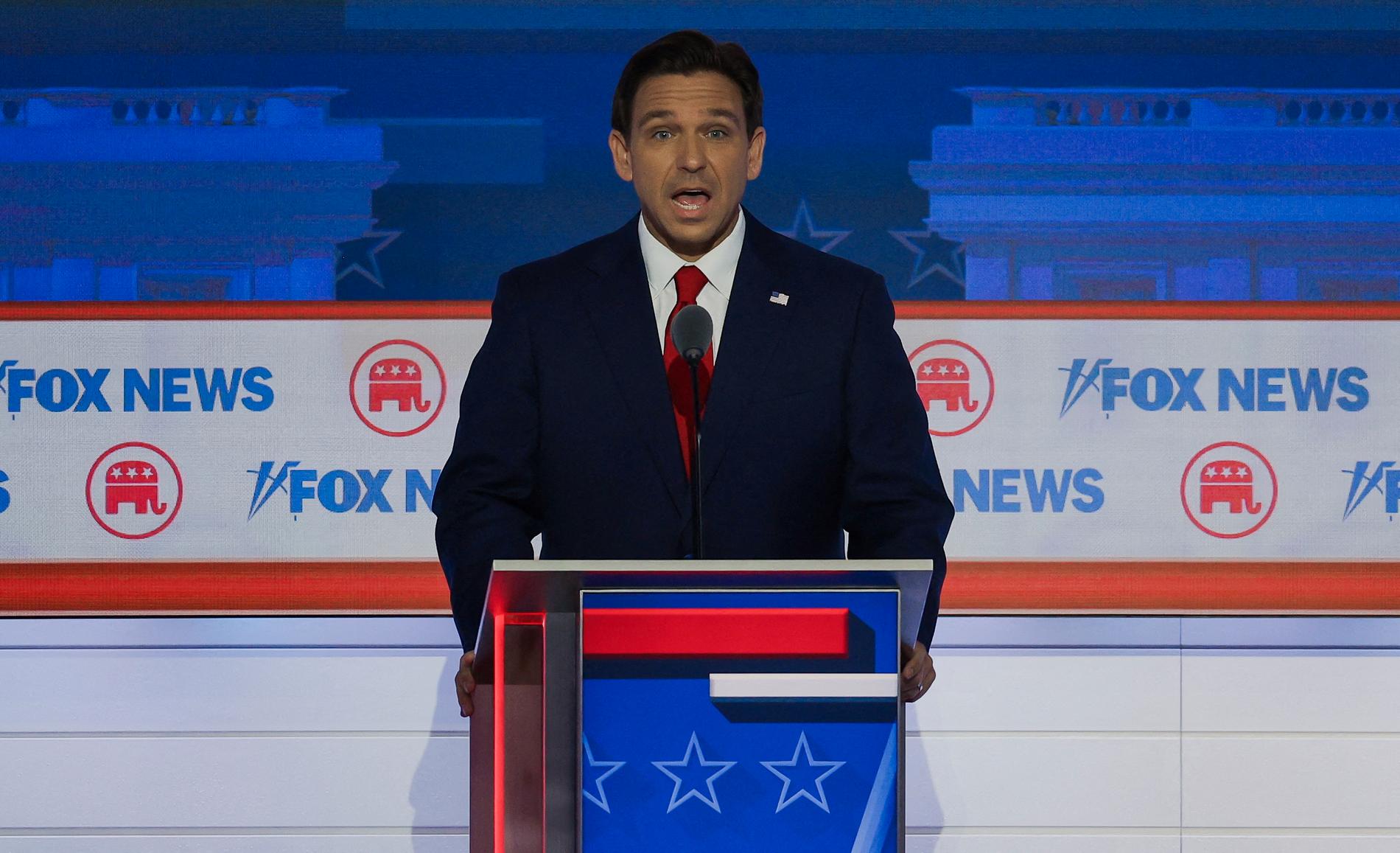 More people want Trump than Biden
The poll was conducted Thursday and Friday of 1,004 American adults, including 349 Democrats.
And when all participants are included, regardless of party affiliation, 38% say they would vote for Trump if there were an election today and it was between him and incumbent President Joe Biden.
And 32 percent say they will vote for Biden, while the rest say they are not sure that they will not vote or will vote for another candidate.
Watch the video – Trump publishes his own photo:
"Coffee trailblazer. Certified pop culture lover. Infuriatingly humble gamer."