(Strange – Viking 1-1) Viking could go top of the standings with a win – but Skane's own goal secures Bodo/Glimt's top spot in the battle for gold.
After a 0-4 draw against Molde last weekend, the team only lost one point to UD. This means that Viking and Bodø/Glimt have points (52) before Glimt meets Molde Sunday.
Vikings captain Zlatko Trebek had to endure questions about the Golden Ball after the game:
-Will you be disappointed if it's silver this year?
– no. It's too early to answer. Our ambition level was to get a European place. We are still there. There are many matches remaining, Tripic tells TV2.
It looked very bright for the Vikings when Harald Nielsen Tangen took a 1-0 lead after four minutes of play.
Unfortunately for the team – and the 1,000 fans away from home at the Skagerrak – the chants died down after 20 minutes:
From Deadline Mikael Norø Ingebrigtsen tried to find Zakaria Mugeese – but he hit Vikings defender Sondre Langås instead. The goalkeeper's clearance ended in his own net.
-For me, it's very cool. It's difficult to be the one who scores an own goal, Langas tells TV 2.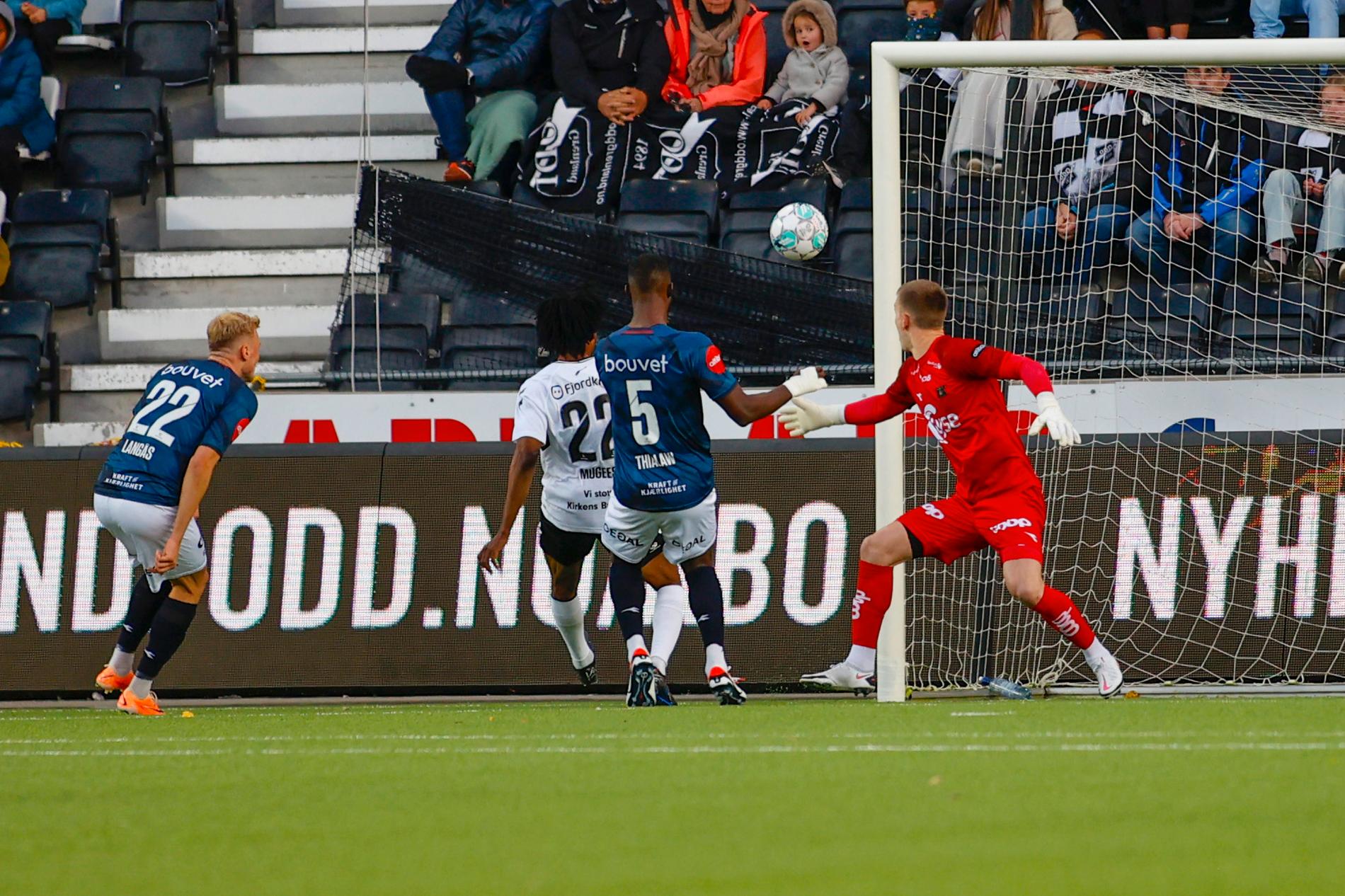 The Vikings pressed in the second half and created several great opportunities.
Lars-Jørgen Salvesen had the biggest goal, but goalkeeper Odd Per Kristian Bråtveit waited with legendary readiness.
1-1 in Skien means that both Viking and Bodø/Glimt have 52 points, but Glimt has played one game less and leads on goal difference.
Glimt will meet Molde on Sunday evening. With this win, the Norwegians will have a three-point lead over the Vikings with six rounds remaining in the league.
The Vikings' next league match will be at home to third-placed Tromsø on October 22. Now the national team's break awaits us:
– We will make good use of the break. "We will get some players back from injury and get them fit, and then we will be ready for the final six games," Vikings coach Biart Lunde Archim tells TV2.


Elite series
Qualifying for the Champions League
Conference League Playoffs
Qualifying for relegation
Landing
"Infuriatingly humble internet trailblazer. Twitter buff. Beer nerd. Bacon scholar. Coffee practitioner."