News
Impressed: The leaders of the Northern Army were impressed by LandX, when the FFI invited them to a demonstration.

Photo: Henrik Satauen, Forsvarets Forum
Autonomous vehicles, drones and sensors were some of what FFI demonstrated to Northern Army commanders at LandX in Reina.
Lieutenant General Pasi Valimaki, Major General Gunner Arby Nielsen, Major General Dan Jouni Mathias Lindfors and Major General Lars Lervik were present, along with soldiers from each country, when the Norwegian Defense Research Institute (FFI) called for a trial of the LandX technology. .
"LandX is a technology experiment organized every fall at Camp Reina. "Here researchers, engineers, industry personnel and Army crews come together to test how useful new technology is in Army operations." Norwegian Defense Research Institute (FFI) in 2021.
Advanced sensors, radars, new drone technology and autonomous vehicles were some of what we could see at LandX, inside and outside the barracks in the jungle in Reina.
Get technology out of the office
Catherine Megland Debwad, Head of Research at FFI and responsible for ICEWORX Rina says the purpose of LandX is to move the technology from the office to the field and bring it closer to users. When the Defense Forum visits, it is the last day of LandX, and an annual demonstration of the latest from FFI will be held.
This year the focus is on the interaction between systems, especially between unmanned systems, sensors and effectors. Digital data flow, the exchange of information between systems, is something we particularly worked on during this year's LandX.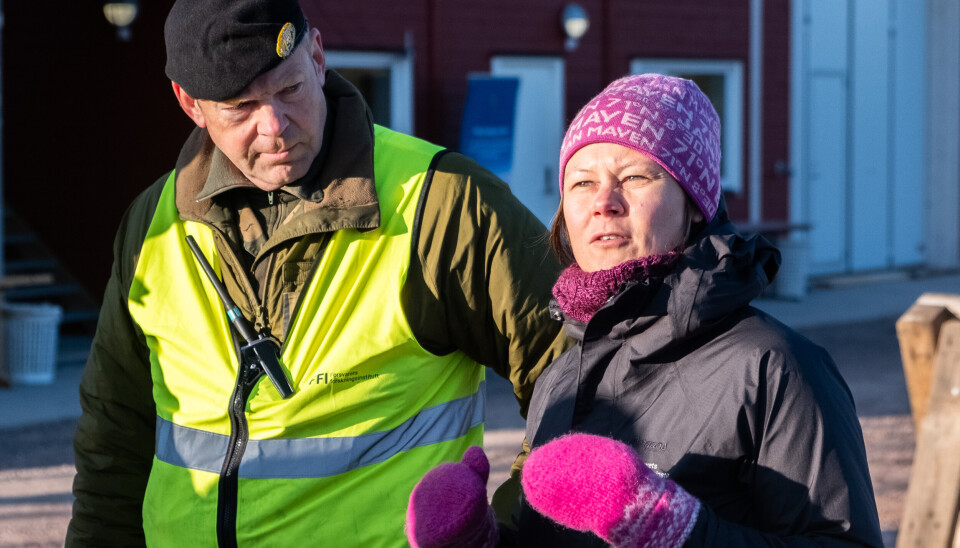 Closer cooperation
Furthermore, Deboad says that although neighboring Nordic countries use other computer systems for their equipment, The goal is to foster conversation and thus foster collaboration.
– It's more about getting our computer systems to talk to each other. In the armed forces, we will have many different systems and barriers, but we must ensure that the systems we have work together across each other and with allies. I think this is one of the goals of working more closely with our Nordic partners in the future.
Start recovering
Although we still have a way to go, much has been fully developed.
– Not everything is in place, no. Some things are very mature. The sensing system is now very mature, ready to go, so to speak. Drone swarms (multiple drones cooperating on their own) are also very mature, while the autonomy of UGVs (unmanned ground vehicles) needs more time. But we have to work for the long term, if we don't start now, we'll never get there.
The Armed Forces and the Army create needs, FFI researches, industry develops, produces and sells.
"It's a great three-way collaboration," says Debwad.
I must take it out to the soldiers
Finnish Army Commander, Lieutenant General Pasi Valimaki, is excited about the new technology and finds it fascinating to think how far we have come.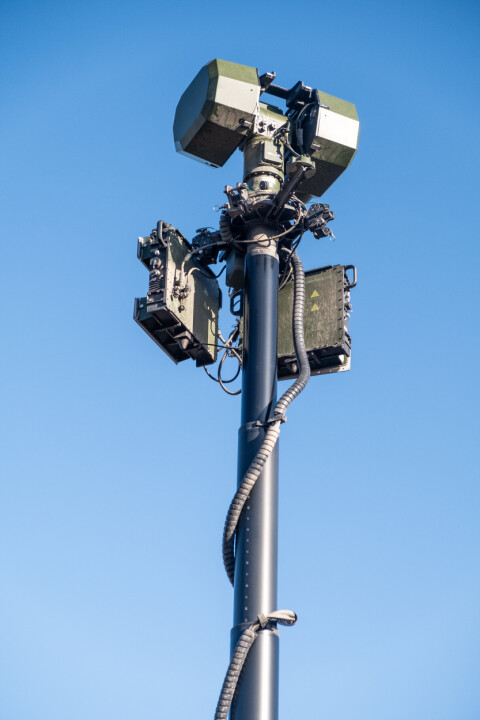 – This is exactly what we need. The prototypes we saw today and the tests that were carried out look to the future, which is not far away either.
I will take it out to the soldiers
-Seeing the equipment here in action gives us an understanding of what is possible. And I ask myself: How long did it take us to get here? It's been several years, but now the foundation has been laid, and then we ask ourselves, how do we implement this in the field so that our soldiers benefit from it?
Valimaki continues to talk about the importance of communicating this to soldiers. He says Finland is very interested.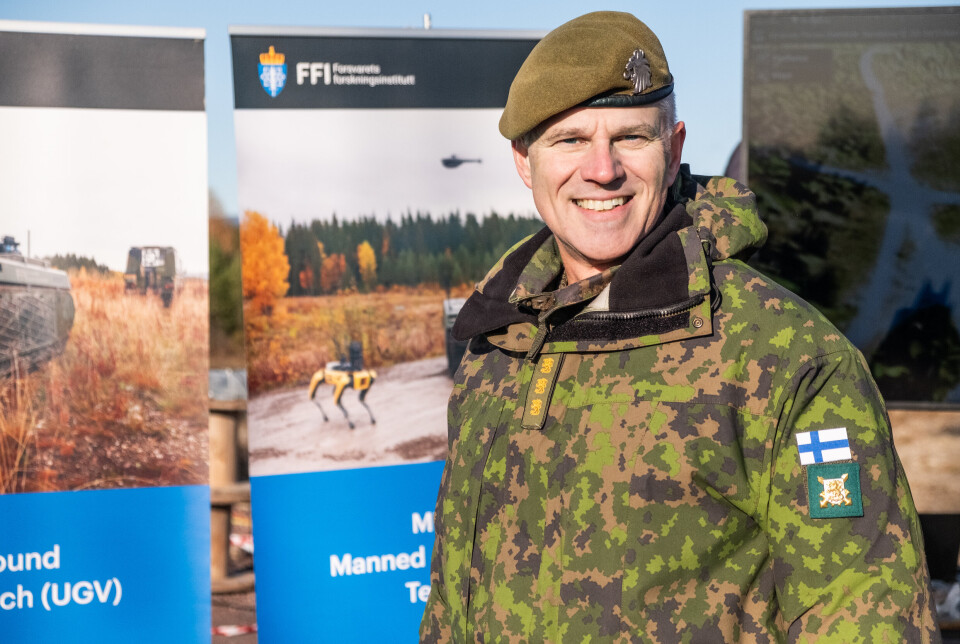 – Things are done right and at the right time. It is a nice. What we saw happening in Ukraine with regards to robotics, artificial intelligence and drones happened faster than we thought. Long programs ranging from Seven to fifteen lP, we can't wait. We have to make things happen.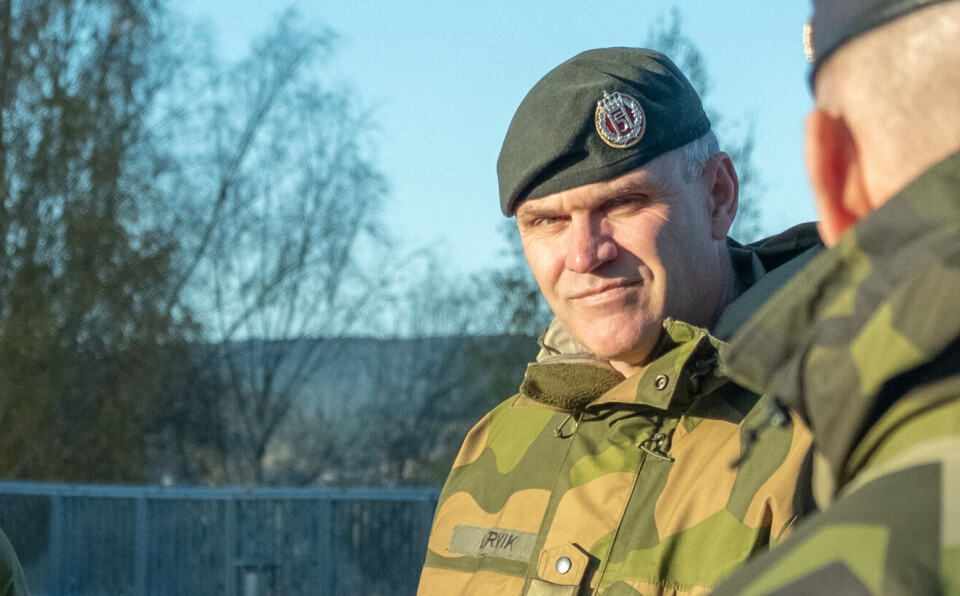 Special operating area
Norwegian Army Commander Lars Lervik said cooperation between the Nordic countries is closer than ever.
– It has become much closer over the last few years, and a lot of it has to do with the fact that we now see that we want to look at the Nordics as a single operational area to an increasing extent. Lervik says it would be quite natural to collaborate in many new areas.
"Web specialist. Lifelong zombie maven. Coffee ninja. Hipster-friendly analyst."