In 1978, Kodak invented the digital camera, but the company kept the old solutions until bankruptcy. This is how the "Kodak Moment" slogan went from describing a good idea for pictures, to a consistent expression of a lack of will to change. In hindsight, we now see that Kodak must invest in a new solution to maintain its greatness.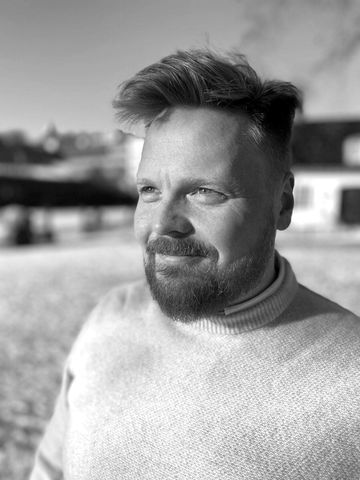 Such engaging stories often leave conflicting points.
A solution does not necessarily give you the solution. Kodak's first digital camera was patented in 1978 with a CCD sensor. The camera weighs approximately four kilograms, 100 x 100 pixels in black and white. Before digital photography really started, the DSLR sensor took over.
Although Kodak led development in 1978, it was a far cry from this patent for a salable product. Before they get there, other technology will take over.
To succeed, the time for an idea must also come. An invention is of little value if the market is not ready for it. What were customers really going to do with a digital camera in the '80s?
The competitive advantage of a digital camera assumes the presence of good infrastructure, a home computer, printers and not least the Internet. This came after a long time of using the Kodak digital camera. By the time the market matured, Kodak's patent had expired.
The idea for the "Kodak moment" arose around 2005, when the digital camera market took off, and Kodak saw the train leaving. But how profitable is this market really?
Shortly thereafter, smartphones arrived, and sales of digital cameras plummeted. Thus the myth is based on an overly optimistic assessment of the market.
Kodak did not necessarily have very good conditions to lead the development of digital photography. Kodak was originally a chemical company. The cameras they sold were affordable, of good quality, and sold at a low margin. The goal of the Kodak Camera was to sell what they could really sell, namely film, chemicals, and development equipment.
Kodak's employees, knowledge, patents, and interests were in chemistry, not optics and cameras.
By building digital imaging, Kodak will undermine its market in search of uncertain gains, but the incentives are working. Therefore, established dinosaurs are rarely best suited to challenging the status quo.
But what about Kodak's strong brand?
Kodak has been one of the most famous brands in the world, and "Kodak protection" is a separate concept in trademark law. But a strong brand does not necessarily provide a strong and correct brand.
For the camera and optics, Kodak has been known to be simple and easy. There are a few appropriate associations for selling early digital cameras, and it is a complex and expensive technology. Less well-known, but more famous brands, such as Leica, Zeiss and Hasselblad, in turn remained relevant. Their brand indicates the prestige and high quality of optics for smartphones and drones.
The Kodak brand does not have such a natural place in the modern photo market.
Perhaps the biggest myth is the idea that Kodak did not focus on digital photography. Kodak had several private projects and collaborations with both Apple and Microsoft around 2000, but they were unsuccessful. If anything, perhaps the biggest mistake Kodak ever made was that they chose digital photography.
"Kodak moment" is a useful term to describe the tipping point where you have to change before technology leaves you. But Kodak may not have had a "Kodak moment" itself, it was the writing on the wall.
One idea and a lot of money is not everything. You have to have the right timing, with the right people and incentives. Sometimes it's time for competitors, and dinosaurs are lucky.(Terms)Copyright Dagens Næringsliv AS and/or our suppliers. We want you to share our cases using a link that leads directly to our pages. All or part of the Content may not be copied or otherwise used with written permission or as permitted by law. For additional terms look here.
"Web specialist. Lifelong zombie maven. Coffee ninja. Hipster-friendly analyst."