Stockholm (VG) 70 young men are said to have hid in the cloakroom during the shooting. The police are hunting one or more of the perpetrators.
Six or seven shots are said to have been fired, and the man who was shot was taken to hospital. He later died from his injuries.
According to Swedish media, there were approximately 70 young men who hid in the cloakroom during the shooting at the Mälarhöyden sports stadium.
VG is at the scene on Wednesday evening, where there is a heavy police presence. There are also upset and frustrated young people – many of them wearing tracksuits.
After reports came out that the man's life could not be saved, a number of young people at the site were clearly affected.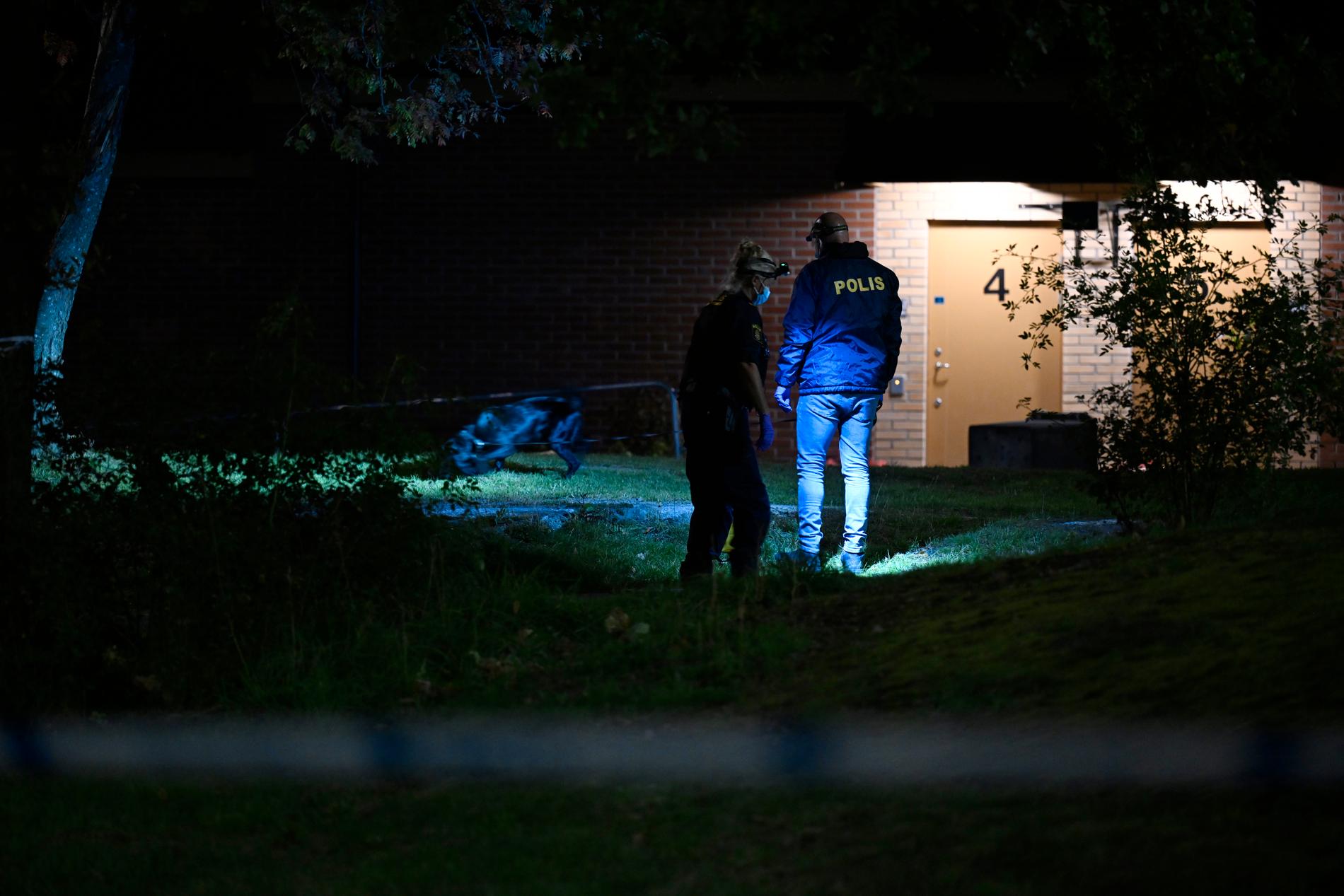 Recently, Sweden has been hit by a new spiral of violence in criminal circles.
In just over two weeks, nine people were shot dead. Police refer to the wave of violence as "exceptional." It is not yet known what the background to Wednesday's shooting was.
Neighbor: – It will get worse
VG reporters immediately spoke to a father and his teenage daughter who live in the vicinity. They wish to remain anonymous, but say they are afraid after the incident.
-I was watching TV when I heard six shots and saw a blue light a few minutes later. Feel anxious. My daughter usually walks home this way. "I immediately went to take her by car," the father told VG.
-It's not safe here anymore. I think it will get worse. Soon we will be like the United States.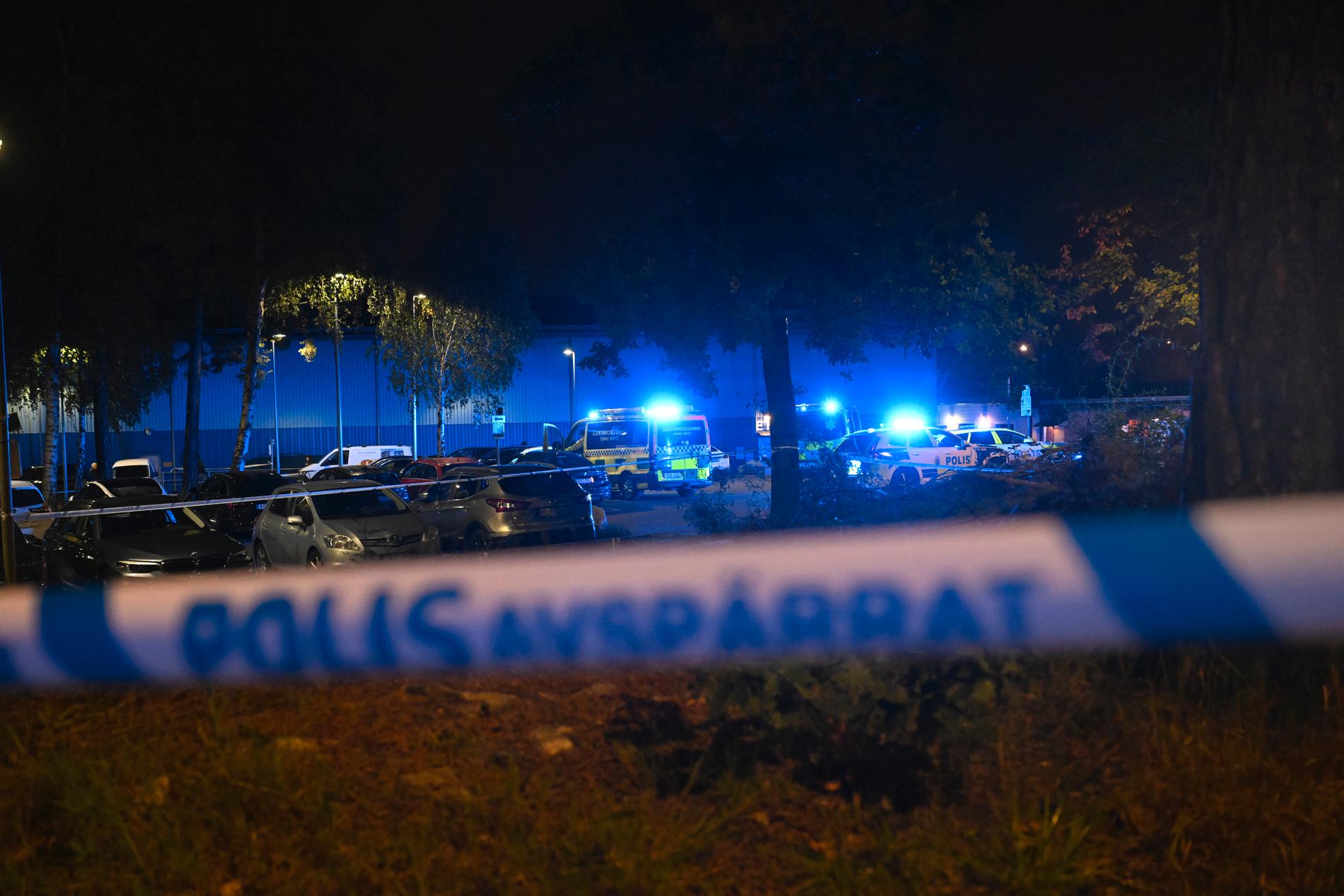 – I was shocked
The father also says that he and his younger son heard the shots and were afraid. The family recently moved to the area.
– We were a little shocked. We haven't lived here long. Last year, a door was shot in while we were moving in. It is very unpleasant.
The head of the family claims that he recently spoke with others about how he spent time with his classmates in the area when he was a child.
– There might be a little fighting. "But that never happens with shooting and killing people," he concludes.
Regarding violence in Sweden: – The situation is dangerous
Justice Minister Emily Inger-Mehl met on Wednesday morning for two hours with her Swedish colleague Gunnar Strömer (centre) to exchange experiences.
Before meeting with the Swedish Minister of Justice, she met with VG:
– It is important for Norway and Sweden to cooperate. It is a dangerous situation we are living in in Sweden. "In Norway, we don't have the same situation, but it's about prevention," she told VG.
"Coffee trailblazer. Certified pop culture lover. Infuriatingly humble gamer."