Mobile service provider Unifon has entered into a conditional sale agreement with shareholders who own about 70 percent of listed Nortel, according to the exchange's announcement.
Unifon will make a voluntary cash offer to purchase all remaining shares. The offer is NOK 27.5 per share, which is 50 ø less than Thursday's closing price. The tender values ​​the company at NOK 517 million.
Nortel's board of directors recommends that shareholders accept the offer.
Unifon and Nortel both provide mobile services to the business market.
– By joining forces, the goal is to build the greatest challenge for established players. In this way, we can offer our customers better and more competitive services, says Unifon Director Thore Berthelsen.
Berthelsen has extensive experience in the industry and has earned several hundred millionaires building and selling mobile phone companies like Ventelo and Phonero.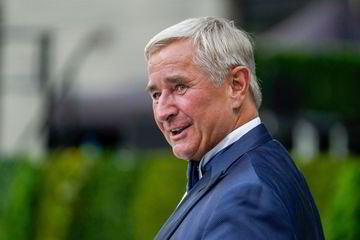 The acquisition will be funded with a mixture of debt and equity. After the acquisition, billionaire investment firm Christian Svias Kistefos will become Unifon Holding's largest shareholder, according to the report.
Sveaas hasn't been on the Unifon ownership side yet, but the billionaire has a long history as a telecom investor.
– A lot of work
Nortel was founded four years ago by Christian Pritchard, 49, and focused on small and medium-sized businesses. The Ålesund-based company fought the battle against the dominance of Telenor and Telia in the Norwegian business market for telephone services. The company was listed on the stock exchange in the fall of 2020.
– It's been three and a half years with a lot of work. Being the president of an entrepreneurial company is not a job, but a way of life. It was fantastically fun and educational, and what is happening now is very exciting. "We're creating a whole new force with this merger," Pritchard tells DN.
Unifon was created at the same time as Nortel, and the companies are now about the same size. The combined company will have about 140,000 mobile users and a total turnover of more than 600 million, according to the exchange's announcement.
Unifon's bid follows Nortel's announcement of a strategic review of the business in March, as a result of interest purchases from both Norwegian and foreign companies.
The Board of Directors has spoken to several stakeholders and considered several financial and strategic options for Nortel. The Board concluded that Unifon's offer was the best solution for Nortel.
– Unifon's offering is 9.4 percent higher than the average price in the three months before we announced a strategic review, and 76 percent higher than the issue price before Nortel's IPO in November 2020, says Nortel Chairman Arild Hostad. .
Well developed course
Nortel's largest owner is businessman Leif-Arne Langøy with shares worth NOK 97 million. Founder and CEO Christian Pritchard owns NOK 86 million in shares.
Shareholders who enter into a conditional sale agreement will receive between 25 and 33 percent of the settlement in cash and the remainder in the form of Unifon shares. Other shareholders will be bought out with cash only.
If Unifon receives acceptance from owners of more than 90 percent of the shares in Nortel, the company will request compulsory redemption of the remaining minority shareholders. Unifon's plan to delist Nortel from the stock exchange.
It is not currently known what the management and board composition of a merged company will look like.
– Now the agreement must be executed and approved, and then we take the next step. In the meantime, I will lead Nortel as a competitor and ensure further growth with our talented employees, says Pritchard.(conditions)Copyright Dagens Næringsliv AS and/or our suppliers. We'd like you to share our statuses using links that lead directly to our pages. Reproduction or other use of all or part of the Content may be made only with written permission or as permitted by law. For more terms see here.
"Explorer. Unapologetic entrepreneur. Alcohol fanatic. Certified writer. Wannabe tv evangelist. Twitter fanatic. Student. Web scholar. Travel buff."