The IDF claims to have found an "operational command center" and weapons at Al-Shifa Hospital.
Last night, Israel raided Al-Shifa Hospital with tanks and soldiers.
A Palestinian journalist inside Al-Shifa Hospital said earlier on Wednesday that Israeli soldiers moved from one room to another to interrogate everyone.
Israel announced early Wednesday that it had found weapons in the hospital, but "there were no signs of hostages."
Late Wednesday afternoon, the Israeli military released a video purporting to show weapons, ammunition, grenades and equipment that were supposed to belong to Hamas.
On Wednesday, Israeli forces found weapons, combat equipment and technological equipment in Al-Shifa Hospital in Gaza. Israeli army spokesman Daniel Hagari said, according to Reuters, that they are continuing to search the building.
Hamas: – The evidence is fabricated
Hamas claims that the Israeli army is fabricating evidence and that Israel is "trying to justify the war crimes it is committing and the destruction of the health system in Gaza," according to Reuters.
The video is supposedly of weapons and equipment found in a room in one of the buildings on the hospital campus. Nothing was revealed about the discovery of tunnels under the hospital. It has previously been alleged that Hamas built a network of tunnels under the hospital.
"Israel appears to have little to show for it after besieging and storming Gaza's largest hospital. Video footage released by Israel long ago shows dozens of automatic weapons spread out neatly on a blanket," BBC correspondent Orla Guerin wrote in a report. News commentary.
But she adds that the action against the hospital did not come as a surprise to Hamas:
"If they had operated under the hospital, they would have had weeks to clear their way out through Gaza's vast tunnel network."
The Israeli army confirmed that it had not yet completed the military operation in the hospital area.
Israel and sources at the hospital confirm that no fighting broke out inside the buildings while the soldiers were searching them.
They brought with them incubators, baby food and medical equipment, according to the Israeli army.
A Palestinian journalist who was inside Al-Shifa Hospital earlier today said that Israeli soldiers were moving from room to room and interrogating everyone.
– They have health teams and crews who speak Arabic, as journalist Khader Al-Zaanoun, who is in the hospital, told the BBC and CNN.
He also said:
The occupation soldiers asked, via loudspeakers, all men between the ages of 16 and 40, who did not belong to the surgical departments or the emergency department, to leave the hospital and gather in the hospital courtyard.

The soldiers fired into the air to force the rest to leave the buildings.

Israel has tanks parked in the castle courtyard.

The Israeli army has "total control" and no shooting took place.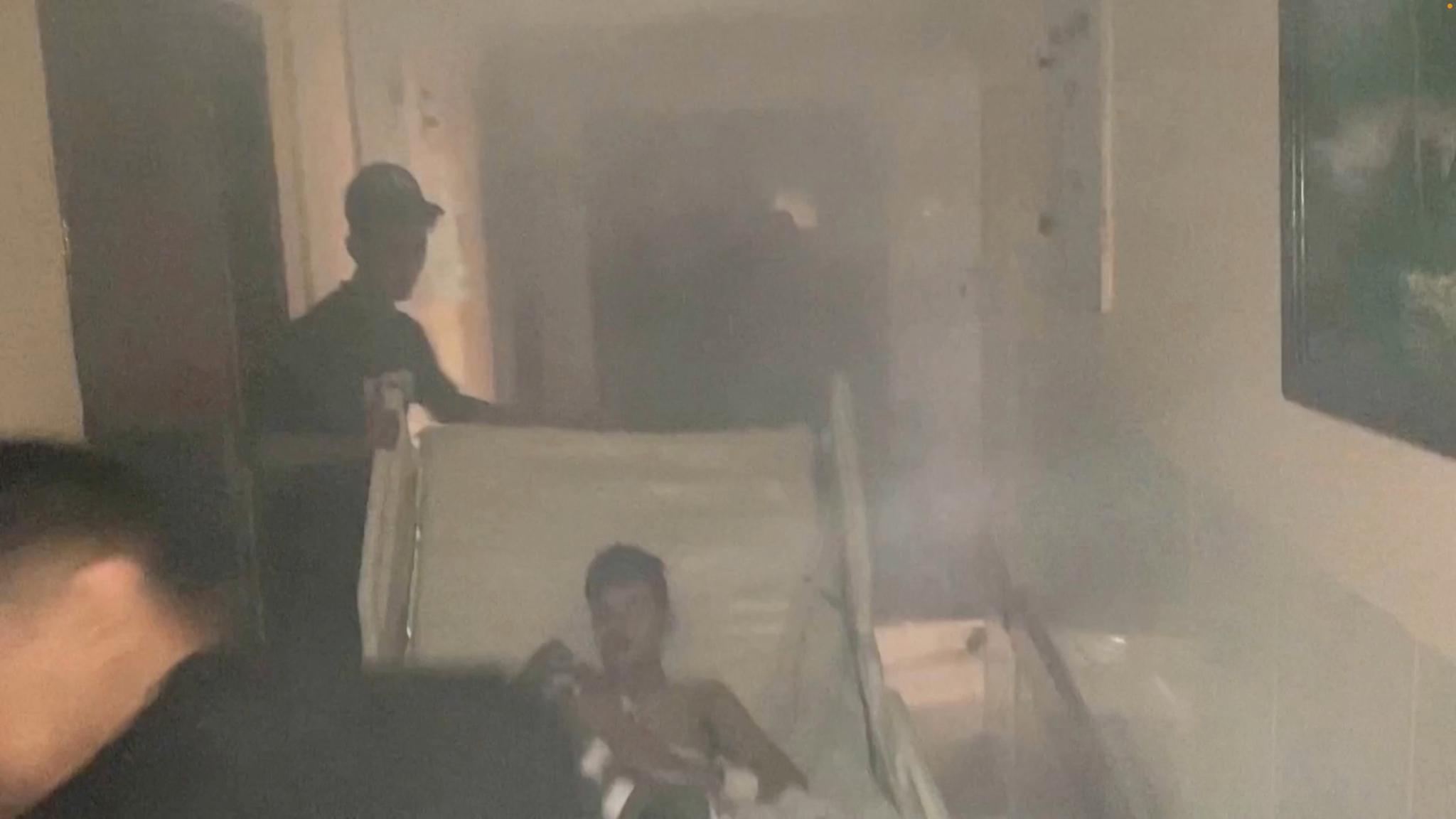 "Explorer. Unapologetic entrepreneur. Alcohol fanatic. Certified writer. Wannabe tv evangelist. Twitter fanatic. Student. Web scholar. Travel buff."