Jan Ivar Semlich is stepping down as Orkla CEO, Nils K. Selte taking over and already starting today Monday. Orkla announced this in an announcement to the stock exchange on Monday morning.
We are now entering a phase that requires a new form of management. Orkla's board of directors and Semlitsch agreed that a change of management would be in Orkla's best interest, Chairman Stein Erik Hagen says in the exchange's announcement.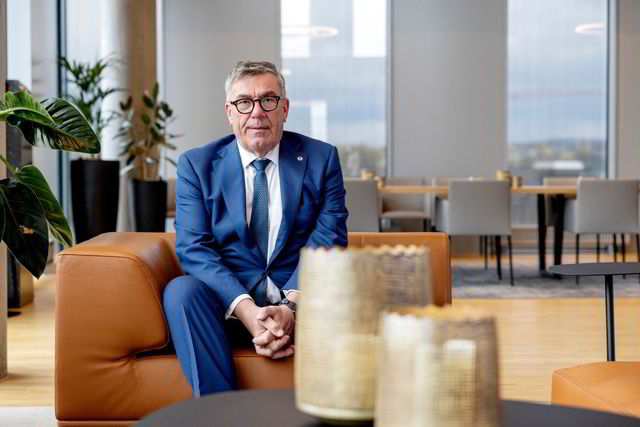 Semlitsch is also thanked for his efforts during the pandemic, and for Orkla's growth and strategic procurement.
– I would like to thank the Board of Directors and the Chairman of the Board of Directors for our cooperation. I would also like to thank the management of the group and all the competent employees of Orkla who have suffered for a long time during the pandemic, and now also during the invasion of Ukraine, which demanded and continues to require extraordinary efforts around the clock, says Semlitsch in the same stock exchange announcement.
Semlitsch held the role of CEO of Orkla for two and a half years. Prior to that, he was CEO of Elkjøp for six years.
– I am proud of the work that has been done at Orkla over the past three years. We've delivered solid numbers throughout the pandemic, completed a good seven billion acquisitions in 2021, and are doing very well during the war in Europe, operating internally around the clock. It's the Orkla well-equipped for the future. Regardless, the board of directors has the natural right at any time to elect its CEO based on its plans and goals, Semlitsch writes in a short letter to DN.
When asked if he would prefer to remain in the management role at Orkla, Semlitsch replied:
Like I said, I am proud of the work that all of our Orkla employees have done during the pandemic and now during the war in Europe, where we have had a strong operational focus. I'd like to continue as CEO, but I wish Orkla all the best in a company that has great opportunities for more profitable organic growth and good structural measures," he says.
Celti takes charge
Selte will begin as CEO already from Monday, April 11th. He has been with Hagen's investment firm Canica since 2001 as CFO and CEO.
In the time following, we will adopt a more dynamic approach to our portfolio, without reducing our focus on our largest markets and categories, says Selte of his new job.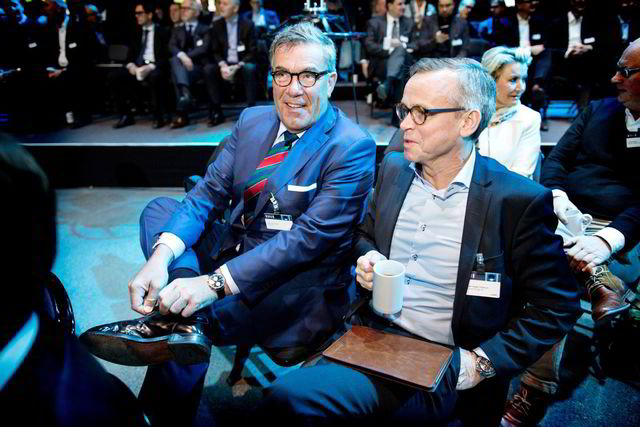 But the new CEO isn't the only news Orkla is talking about on the first day of the Easter holiday. Atle Vidar Nagel Johansen has also been appointed Executive Vice President. Orkla Food Ingredients and Orkla Consumer & Financial Investments will be separate business areas under the ongoing management of Johan Clarín and Thomas Ljungqvist, respectively.
DN has been in touch with Stein Erik Hagen who is unwilling to comment further.
New Manager Kanika
Canica Norway announced in a press release on Monday that Jan Ole Stangeland will step down as Chief Financial Officer and become the new CEO of Canica Norway, with Celti as the new CEO of Orkla, with Canica today being the largest shareholder.
– I am very happy that Jan Ole has agreed to become the new CEO of Canica. Jan Ole knows the company well, and has been an important contributor to Canica's development over several decades. At the same time, I would like to take this opportunity to thank Nils for his contribution to Canica from various leadership roles since 2001. Under his leadership, Canica has developed into one of Norway's leading family businesses, and great value has been created. We deeply appreciate that he has taken on the task of driving Orkla further, and we look forward to a good collaboration, Canica Chairman Caroline Hagen Kjos says in a press release.
Stangeland takes over as CEO with immediate effect. He has worked at Canica since 2001 in various positions, and knows the company, the staff and the owners very well.
Canica has been my professional home for over 20 years, and I have had the pleasure of agreeing to become the new CEO of the company. We have a great team that has done well over a long period of time, and I have high expectations going forward, says Jan Ole Stangeland.(Conditions)Copyright Dagens Næringsliv AS and/or our suppliers. We would like you to share our cases using a link that leads directly to our pages. All or part of the Content may not be copied or otherwise used with written permission or as permitted by law. For additional terms look here.
"Explorer. Unapologetic entrepreneur. Alcohol fanatic. Certified writer. Wannabe tv evangelist. Twitter fanatic. Student. Web scholar. Travel buff."