Two county teams in the Center Party are launching Sandra Porch as the party's new deputy leader. Even she is shocked.
The Center Party's county teams in both Nordland and Troms on Friday launched Agriculture and Food Minister Sandra Borten as the Center Party's vice-presidential candidate after the resignation of Ola Borten Moe.
Porsche remained tight-lipped about the project until Saturday evening.
– Borch tells the newspaper that it was a shock that my name came up so soon Northern lights.
However, she would not answer whether it would be appropriate for her to step in as crown princess of the Center Party:
– Now this is the beginning of the process, and it is important that the process is complete. It is about the future of the party. We will have a National Assembly in a year and a half, and I believe we will have a Central Committee well represented from all parts of the country, he says, emphasizing:
– Irrespective of any role, I am always ready to do great work for the party.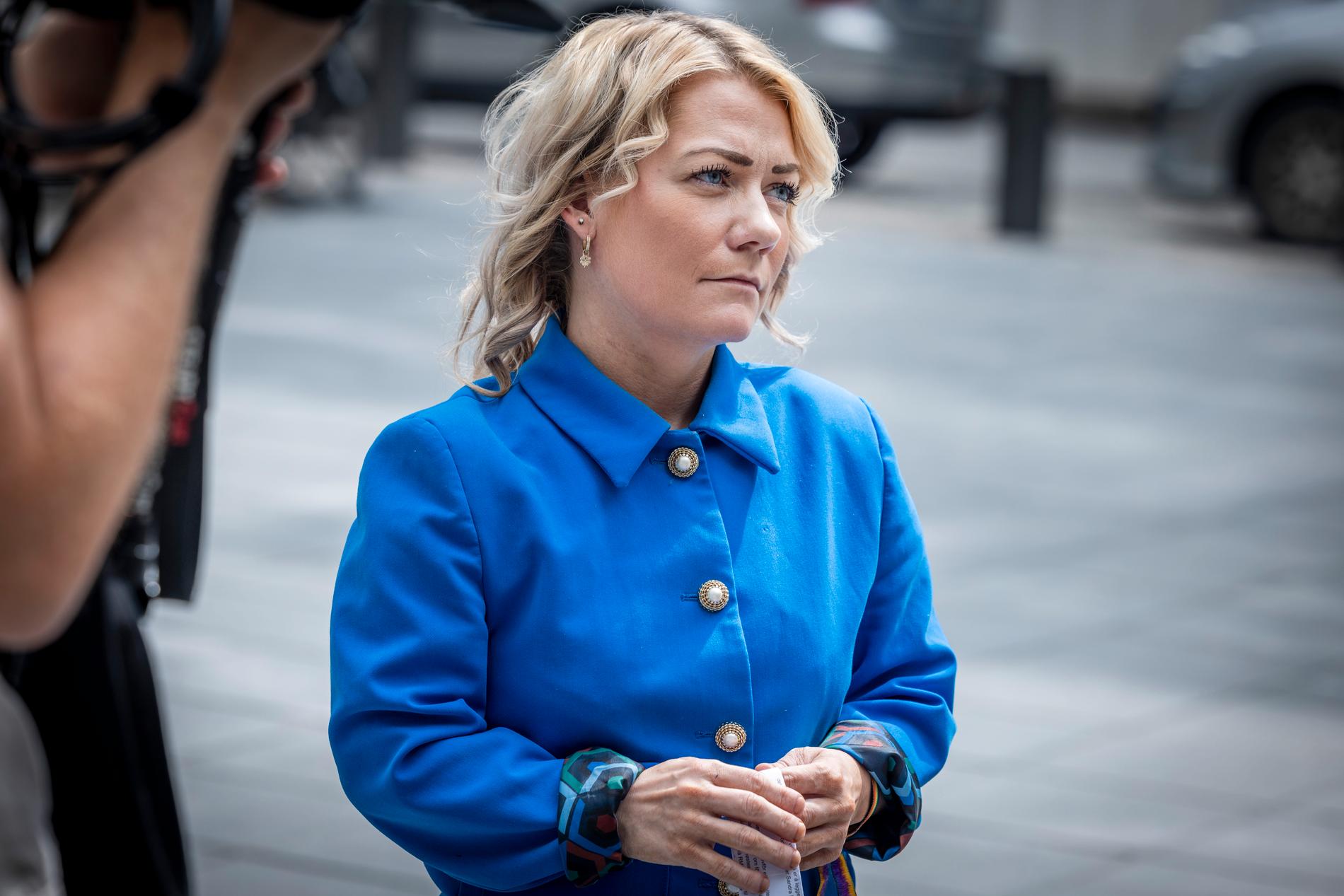 Launched by Trams and Nordland
It was the county teams in Troms and Nordland that started Tromsvær native Borch as the new vice-captain shortly after Borten Moe left:
– He will be very united as a representative of Northern Norway. He has shown himself to be a very capable politician through his work in the government and in northern Norway, Frank Johnson, district leader of the Nordland Center Party, told VG on Friday evening.
He was supported by Sven Leiros, the county president in Drams:
– I am on record as putting forward Nordland Sp Sandra Borch, and as the district head of Troms, I want to say that I fully support it. Nice name, well done Sandra.
Sandra Porch has been Minister of Agriculture and Food in the Storting government since 2021, and has been elected to the Storting from Drøm since 2017.
Ola Borten Moe announced his resignation on Friday afternoon as both Minister of Research and Higher Education and Vice President of the Center Party. That was after he himself admitted to violating the government's integrity rules that day.
"Music geek. Coffee lover. Devoted food scholar. Web buff. Passionate internet guru."